Valentine's Day may be over, but there's no one day to celebrate love, is there? Now what if we tell you that you could win a fabulous 5 course meal for 2 at Dubai's yummiest fine dine restaurant – Aamara? You get to treat your loved one – a partner, friend, kid or even your fun neighbour to a beautiful hand crafted meal – with a really really simple contest. And no, this isn't some clickbait stuff! It really is the simplest contest, and a little bit of luck and an Instagram account is all you need to win this contest! Read on to know all the details:
Also read: Things to Do In Dubai In March 2023: Food, Concerts, Markets, Kids Activities – Across All Budgets

Win A FREE 5 Course Meal For 2 At Aamara Dubai
To win this contest, you have to follow these simple steps:
Head to our Gulf Buzz Instagram page (linked here)
Tag 1 friend (Unlimited entries allowed 👍🏽)
You & Your Friends Need To Follow @gulfbuzz & @aamara.ae
Like the reel
Now for the best part – there's absolutely no limit on the number of entries you put in! Winners will be announced next week on our Instagram story, as well as the reel.
Also read: Dubai Parks and Resorts Announces New Freestyle Inflatable Park JumpX
What Can I Expect At Aamara Dubai?
Aamara Restaurant in Dubai brings together the flavors of Arabic and Indian cuisine, inspired by the Silk Route.
An ancient network of trading routes historically known for its silk trade, but also for countless other goods such as gems, spices, and carpets, the Silk Route is a testament to how food has connected distant civilizations.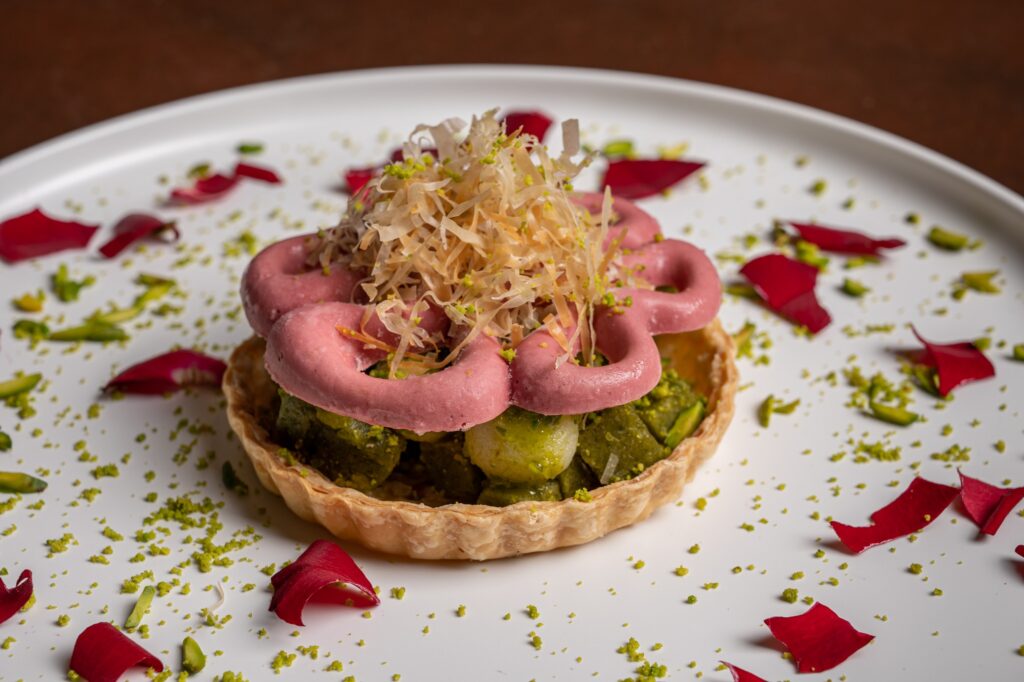 From China's interpretation of yin-yang to India's Ayurveda to Iran's "hot and cold" to the Salerno Regimen of the Italian Middle Ages, these societies have embraced healthy, balanced eating as well as generous hospitality – two characteristics commonly found in the cuisines of regions that were once a part of the Silk Road.
Aamara Restaurant has crafted a menu that celebrates this diversity of flavors and cooking techniques from around the world!
Also read: Get Free Taxi Rides In Dubai With This New Scheme
Aamara Dubai Details
Hours of operation: Open daily from 12pm to 11:30pm
Contact Details: +971 (0) 52 573 5723 , aamara@passionfandb.com
Location: Level 2, VOCO Hotel, Sheikh Zayed Rd – Trade Centre, Dubai
Dress code: Elegant, smart casual.