Paging all adventurers & thrill junkies! Ferrari World Abu Dhabi is reopening the 'Roof Walk' experience on November 2nd. Read on to know all the details.
What Is Ferrari World 'Roof Walk' Experience?
Ferrari World situated at Yas Island is home to the world's fastest rollercoaster, the highest loop ride, the tallest space-frame structure ever built on the planet and over 40 record-breaking attractions. It truly is the ultimate destination for non-stop, hyper-adrenaline, heart-racing fun!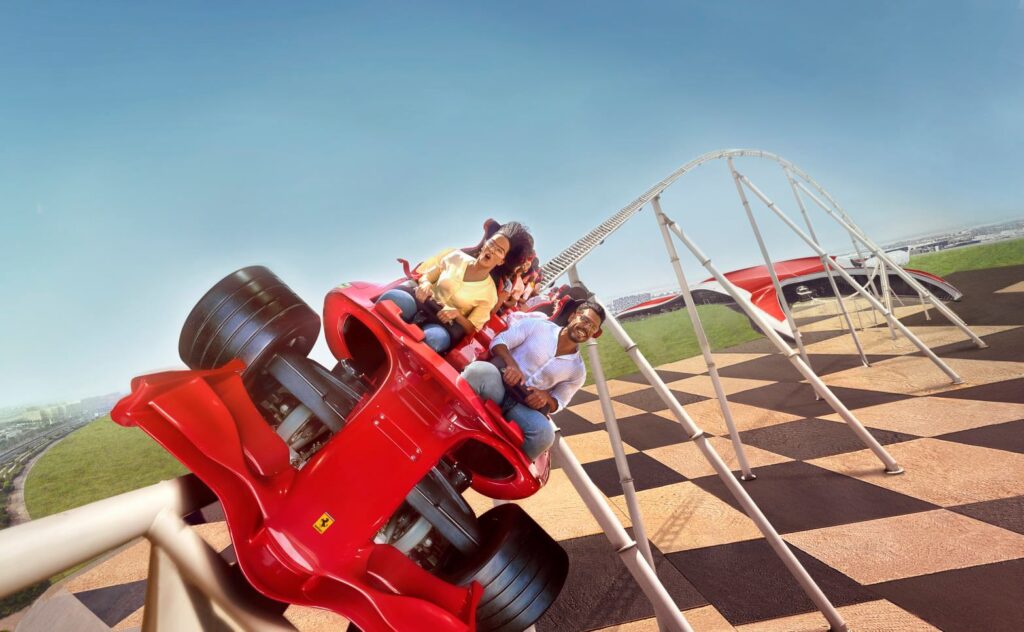 Also read: Dubai Breaks Guinness World Record Again With Vertical-Launch Roller Coaster
As part of the Ferrari World 'Roof Walk' experience, visitors can actually walk on the iconic red roof of the park & enjoy the most breath-taking views of Yas Island. The thrill & the views make it an unforgettable experience indeed. TBH, we at Gulf Buzz cannot wait toe experience it all.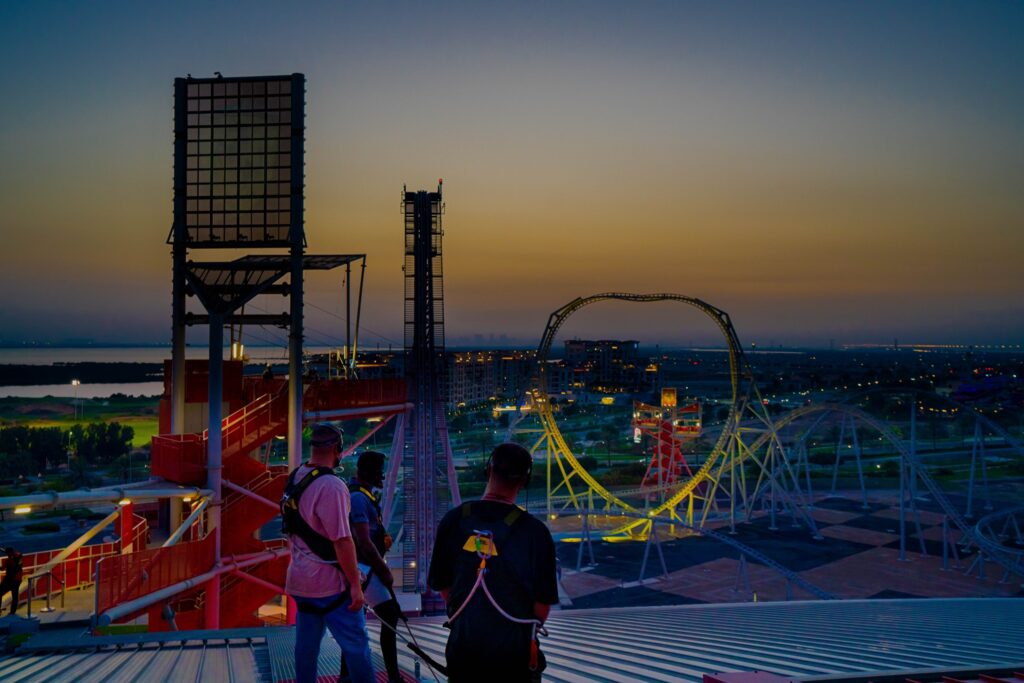 Also read: Humpback Dolphins Spotted Off Saadiyat Island In Abu Dhabi
Details Of Ferrari World 'Roof Walk' Experience
Timings: Every week from Wednesday to Sundays between 12pm – 6pm,
Price: AED 195 for visitors
Guests with a Park entry ticket to pay AED 125.
Silver Annual Pass holders are eligible for 15% discount
Diamond and Gold Annual Pass holders are eligible for 25% discount
Also read: Abu Dhabi To Launch Fully Automated Free Driverless Minibus For F1 Weekend In November 2022