In a series of tweets last week, HH Sheikh Mohammed, Vice-President and Prime Minister of the UAE and Ruler of Dubai revealed his plan for the Expo 2020 Dubai Site. From October 2022, the city will open in stages. On Monday, the Chief Development and Delivery Officer at Expo 2020 Dubai, Ahmed Al-Khatib revealed more details about the new Expo City Dubai. "The first change is that the city will be pedestrianised without cars. We are looking at different ways of soft mobility like buggies, scooters and bicycles etc. We will also encourage public transportation and as well as more and more integration of metro station," he said.
Many country pavilions including the UAE, Saudi Arabia, Morocco, India, Pakistan, Egypt and Luxembourg, will be retained. Along with this Terra and Al Wasl Plaza will be the centre of attraction in the city. "Expo city will also feature a variety of exciting attractions, offices, leisure facilities, food and entertainment venues, exercise grounds and retail options. We are committed to creating an urban community that will play a pivotal role in Dubai's evolution. It will also continue to be the best in class destination for visitors," Al-Khatib said during the press conference on Monday.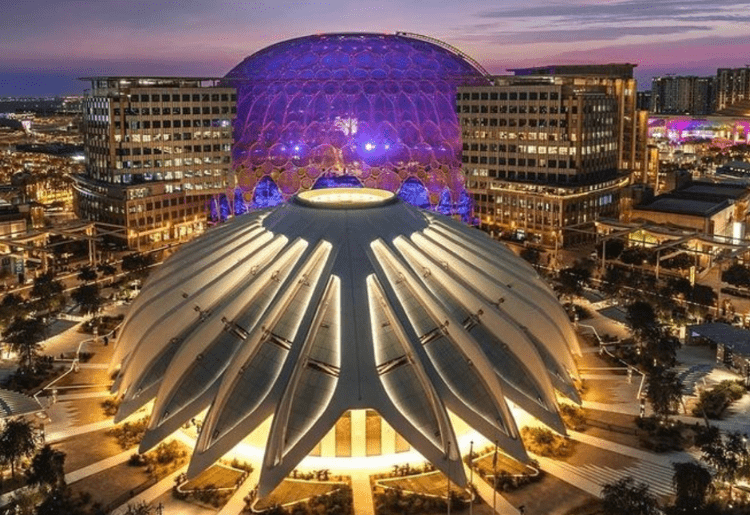 Al-Khatib claimed that the Expo team is examining the strategy for creating a fully integrated city that satisfies all of the needs of the inhabitants. He said that a parking plan was being developed to facilitate easy movement for both residents and visitors. "Expo Dubai is set to be a vibrant, human-centric smart city driven by sustainability innovation, education and entertainment. Built around the principles of sustainability and home to more than 120 LEED-certified buildings, Expo City Dubai is designed as a blueprint for 'green' urban planning," he said.
Al-Khatib stated that the City's plans include 45,000 square metres of parks and gardens, 10 kilometres of jogging tracks, and 5 kilometres of cycle tracks. Along with this, 80% of the Expo-built infrastructure is to be retained and repurposed. "Expo City Dubai will be free of single-use plastic and retain 80 per cent of infrastructure and buildings that have been constructed, including 123 LEED-certified buildings, epitomising the highest levels of sustainable design, construction and operations. It will also be the first WELL-certified community in the region, demonstrating the built environment's positive impact on health and wellness." Lastly, he said that Expo City will play an important role in the further development of the Dubai 2040 master plan.
Visit
here
for more information.