It is hard to find delicious vegetarian food out there. Most vegetarian food is just about salads and juices, but this restaurant in Dubai has something special for all you non-meat eaters. Making its debut in Dubai, after a successful stint in Mumbai, Epitome is the first of its kind in Dubai and the much-awaited concept and experience in the region, offering a vegetarian and vegan culinary luxe experience like none other.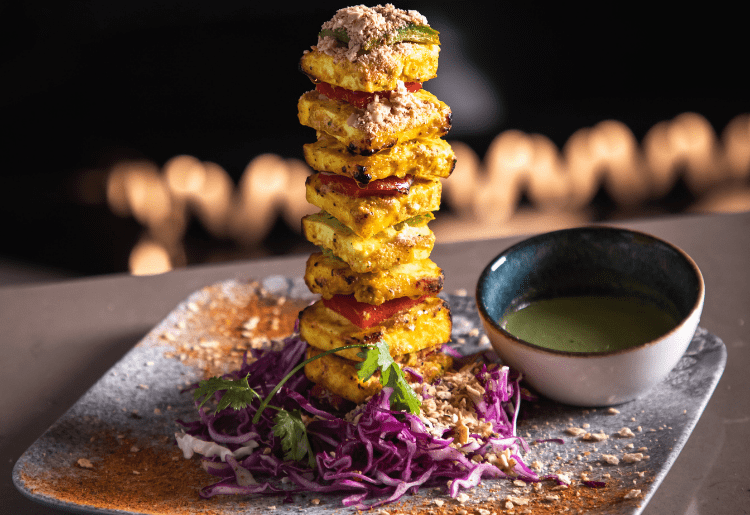 If you are a vegetarian or vegan or know one, you often hear about the limited offerings for this lifestyle choice in most restaurants, although UAE being a foodie lovers paradise they are often pleasantly surprised by the choice of vegetarian options in most restaurants however there has been a desire for gastronomic vegetarian delicacies that are not limited to traditional Indian cuisines most often only found in popular budget eateries. 
 Epitome invites you to try their tantalizing take on meat-free global cuisine inspired by India, Japan, Mexico, Thai and China. With interiors being reminiscent of art deco & Roman statues, Epitome welcomes you to an inviting space with both indoor and outdoor terrace, hand-painted walls, sculptures and floors fit for your "shoe-fie" moments.
FOLLOW US ON OUR SOCIALS