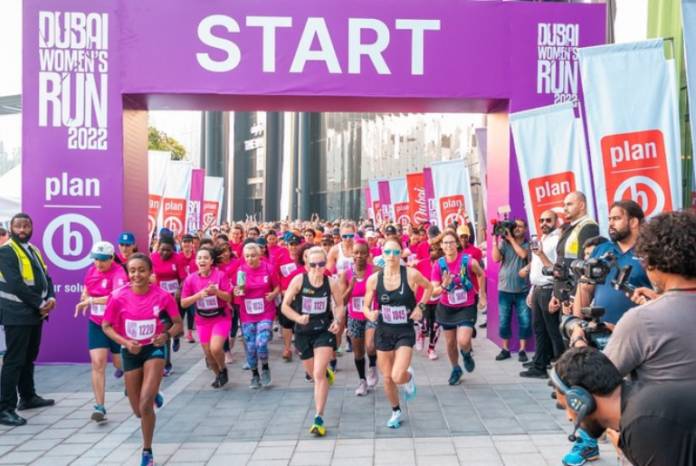 Ladies mark your calendars because Dubai's Women's Run is back and ready to make a splash! On Sunday, November 5, Dubai Festival City will transform into a running paradise for all the fierce and fabulous women out there. If you're itching to lace up those sneakers and join the action, now is the time to get in on the action. Let me guide you through all the amazing details you need to know before you sign up.
Also read: Dubai Fitness Challenge Is Back For Its 7th Edition – Details On Dubai 30X30 & Where To Register
A Decade Of Empowerment: 10th Edition
This year, the Women's Run is celebrating a monumental milestone – its 10th edition. But there's more to it than just a run; it's all about sustainability. The theme of the event revolves around sustainable practices. What does that mean for you? Well, hold on to your reusable water bottle because the entire event will be powered by solar and human-generated energy! Yes, you read that right. The Dubai Women's Run Village and the main stage will be all about green energy.
Eco-Friendly Goodies For All
Not only is the event sustainable in terms of energy, but every little detail has been thought through. The race-day kit, which includes t-shirts, bags, and route maps, is designed with the environment in mind. They're all reusable, and they've even used eco-solvent ink and recycled paper for good measure. How cool is that?
Choose Your Challenge: 3km, 5km, Or 10km
If you're feeling up for a challenge, you've got options. Choose from the 3km, 5km, or 10km race categories. And here's the thrilling part: the top three winners in both the 5km and 10km races will get to pocket some cash prizes!
Also read: World-Famous Obstacle Course Challenge 'Tough Mudder' Is Coming Back To Dubai
First place in the 10km run will earn you a cool AED 5,000.
Second place takes home AED 3,000.
Third place walks away with AED 2,000.
In the 5km category, the stakes are just as high:
First place wins AED 3,000.
Second place receives AED 2,000.
Third place gets AED 1,000.
It's A Family Affair: Junior Runs
The Dubai Women's Run isn't just for adults; it's a family affair! There are special junior runs designed for those under 18, making it a fun day out for the entire family.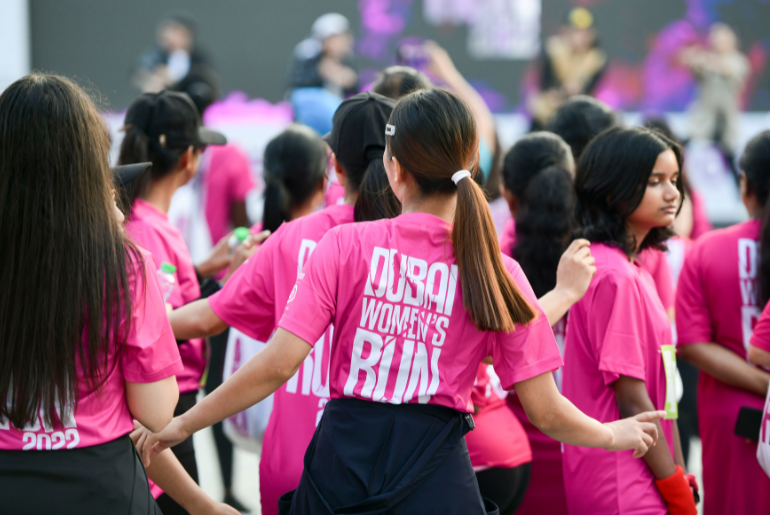 Also read: Dubai: Top 10 Things You Should Do To Celebrate The Last Long Weekend Of The Year
Supporting Women's Health & Wellbeing
This event isn't just about the thrill of the run; it's also about promoting women's health and wellbeing. The Women's Run is organised by Plan b Group, in association with the UAE Athletic Federation and Dubai Sports Council. They're on a mission to empower and uplift women.
On the big event day, Friends of Cancer Patients [FoCP] will be right there with the Pink Caravan Medical Mobile Clinic, offering free screenings and expert advice. It's a fantastic opportunity to take charge of your health.
Don't Miss Out: Register Now!
Excited to be part of this incredible event? Registration is open, but don't wait too long! The deadline for registration is Wednesday, October 25. Secure your spot now and be a part of this empowering experience.
Pricing Details:
3km junior run: AED 105
3km run: AED 132
5km junior run: AED 157
5km run: AED 183.75
10km junior run: AED 157.50
10km run: AED 183.75
So, what are you waiting for? Mark your calendars, register today, and get ready to make history at Dubai Festival City on Sunday, November 5th. Let's run towards a sustainable and empowering future together! Join the Women's run here.
You may also like: The World's Largest Indoor Surf Club Is Splashing Its Way To Dubai – Expect 365 Days Of Nonstop Surfing