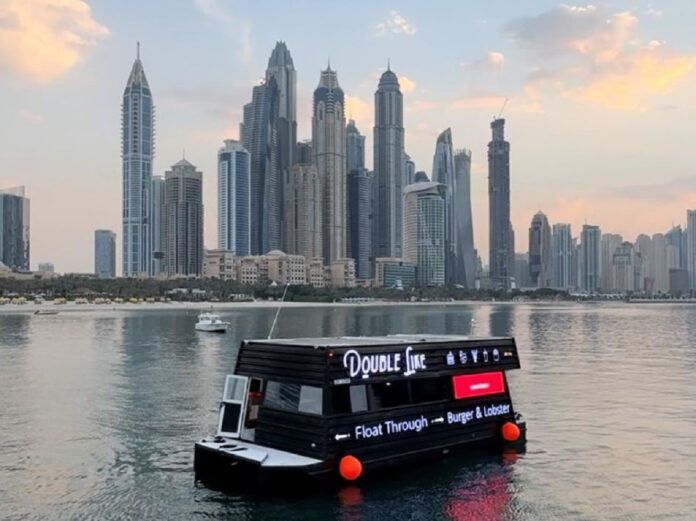 Picture this. You're on a yacht or a boat, chilling on the waters with a glass of wine, the perfect company & the sunset as your backdrop. Now while everything is perfect, imagine you get really hungry & you're craving for a delicious burger. Well, normally you would have to wait to get to land, but not anymore! Dubai may be known for deliveries on bikes and drones – but taking it a level up now you get burgers delivered to you on friggin' jet skis! Read on to know all the details:
Burgers Delivered On Jet Skis In Dubai
Double Like is a floating kitchen sailing off the shores of The Palm Jumeirah. It specialises in fast food & greasy, yummy burgers. Their menu includes everything from wagyu beef burgers, cheese burgers, milkshakes, ice cream lobster rolls and lots more.
How Do You Order a Burger On A Jet Ski?
Well, the process in quite simple:
Download the marine e-commerce app, Aqua Pod app.
Place your order
Wait for a jet ski to come deliver your order!
Also read: Dubai: On Top Of The View At The Palm, A New Attraction Will Be Launched