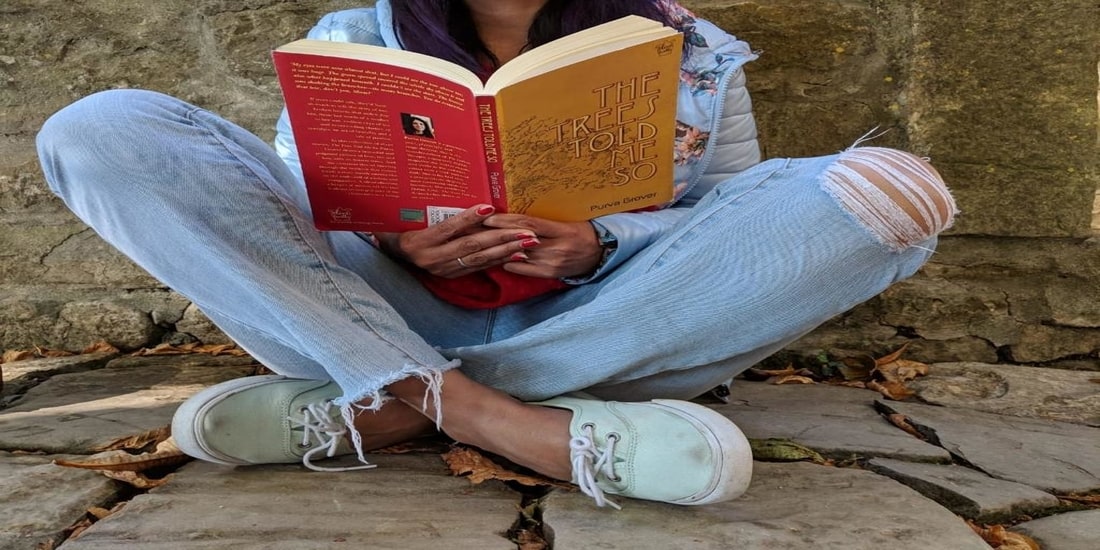 Life, as we know it has changed all around the world and every day comes with a new challenge. Amidst all this, it is important to celebrate life, and since we can't do that in person, here is a chance to do it via a virtual storyteller festival: "The Trees Told Me So", starting May 22, 2020, until June 2, 2020; which will be available on Instagram (LIVE): @purvagr, 7.30 pm GST/9 pm IST. However, it may extend if more performers pitch in to play storytellers!
Storytellers, actors, dancers, environmentalists, visual artists, realtors, journalists, playwrights, designers, and more, will come together for a ten-day virtual storytelling festival to share stories from the book, The Trees Told Me So, authored by a Dubai-based resident, Purva Grover. The book touched the chords with the readers for its nostalgic, thought-provoking words and emotions.
Performers from India and the UAE have joined hands to share their love for reading, amongst other art forms. Each performer will express their experience of reading and love for stories in their favourite art forms be it acting, painting, reading or dancing. The sessions will be moderated by the author of the book, Purva Grover. The performers include luxury realtors, environmentalist running NGOs, thespians with decades of experience in the arts, senior university professors, award-winning visual artists, landscape designers, et al.
If you're interested in reading the beautiful book, The Trees Told Me So, it is available here
FOLLOW US ON OUR SOCIALS 
Facebook | Instagram | Youtube