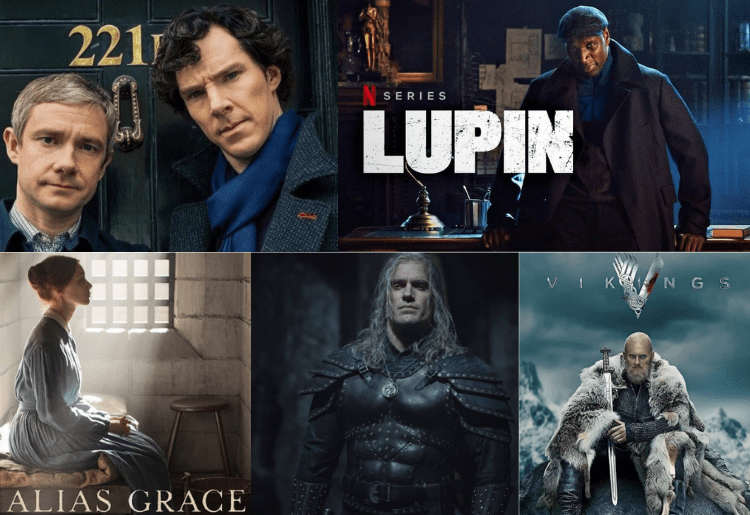 Wondering what to binge watch this weekend? We have just the article for you! This article will cover all kinds of shows from thriller to emotion filled dramas. Here are 5 top rated shows on Netflix which you can binge watch during the weekend:
Alias Grace: 
This limited series is just the thing for your weekend. It consists of six episodes which you can easily finish during the weekend. Alias Grace is a story about a young woman called 'Grace' who migrates to a different country in order to survive. So grab some popcorn and a warm comfy blanket because you are going to be glued to this one! The end will leave you astonished for sure!
Lupin: 
The first part of this series is only five episodes, perfect for binging during the weekend. Omar Sy who plays Assane Diop has given a memorizing performance in this show. Everything from his looks, dialogues and acting is just perfectly splendid! If you loved Netflix's 'Money Heist', you will fall for this one as well! 'Lupin' is as exciting and thrilling as 'Money Heist' and will keep you intrigued till the very end!
Sherlock: 
Looking for something with thriller and crime as its main theme? 'Sherlock' is the answer. This show mainly talks about the adventures of Sherlock Holmes along with his sidekick Dr. John Watson. Together the duo solves the most mysterious crimes.
The Witcher: 
If you want to watch Henry Cavil look no further than 'The Witcher'. Set in medieval times this will give you 'Game of Thrones' vibes. Plus the plotline and setup is just plain amazing!
Vikings: 
This show is like a proper fairytale. Ragnor Lothbrok who is a poor farmer's son rises up to be a great warrior. Expect action, emotion, drama, this is an all rounder series.
Facebook | Instagram | Youtube