A lot of people do ask if there are any iconic places in Dubai to eat, and my answer has always been a BIG FAT YES! Being born and raised in Dubai not many people know that such places do exist and we are not only talking about the hype but are talking about soaking in the Dubai vibes while indulging in iconic foods. Here's a list of a few restaurants/cafes in Dubai that will give you perfectly nostalgic vibes.

1. Al Mallah
This had to top the list. Al Mallah has been around for over 40 years and was founded back in 1979 and has been a staple in Lebanese fast food and dine-in experience in the United Arab Emirates since then. Back in the day, it started as a juice centre but over the past four decades, it evolved to introduce authentic Lebanese food in its unique style. Since then this place has been a go-to going for every true Dubai peeping mainly for all the Dubai kids. From bright green neon lights to seats alongside the main road it truly offers a dining experience like no other.

2. Caesars Confectionery
This has been every Dubai kids school canteen. Yes, you read it right if you have been born and raised in Dubai you know what I am talking about. Grown from a single restaurant and confectionery to 10 restaurants and 19 confectionery it has been serving the UAE for over two decades now. Wether is a birthday party or a gathering at home or going out for a trip caesars confectionery is the first name that comes in everyone's mind. I love the mini cheese pizza and can binge eat that all day.
3. Al Ustadi
One of the oldest kebab shops in the city, Al Ustad is a hidden gem but at the same time widely known for its authentic Persian Kabab! This 40-year-old restaurant is located in the buzzing streets of Meena Bazar and is very popular with the locals as well as the tourists. The place has seen royalties like Sheikh Hamdan bin Mohammed, Crown Prince of Dubai and celebrities dine in very often. This place is an absolute delight for all meat lovers out there..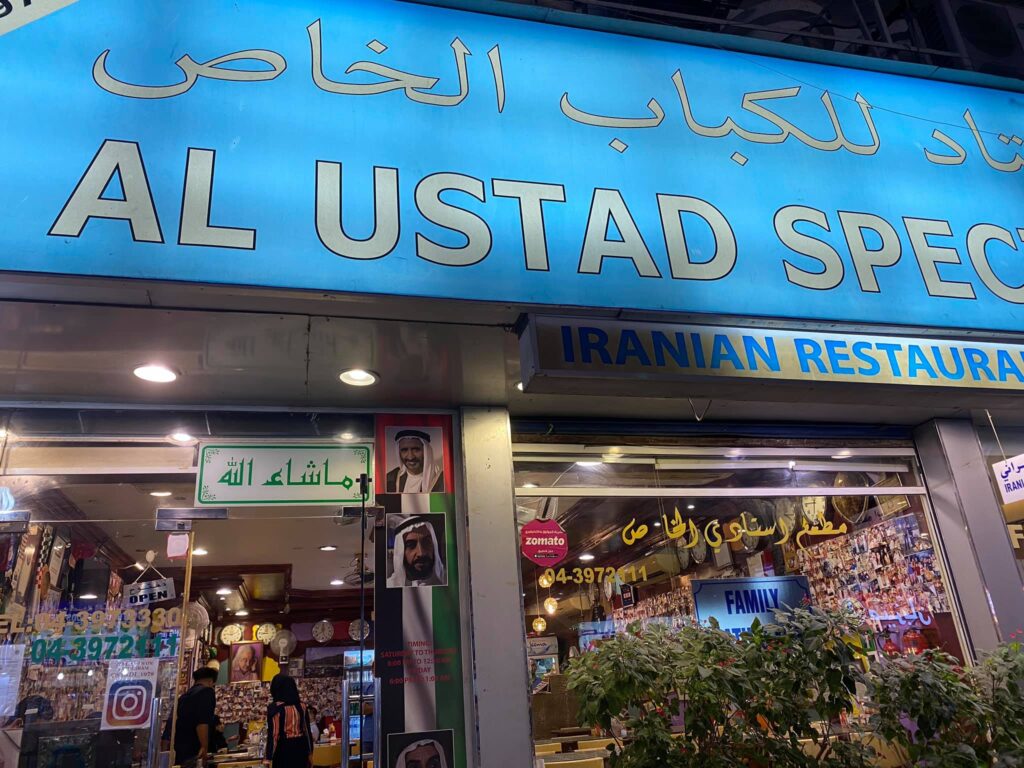 4. Al Reef Lebanese Bakery
Known for the manakish and we would love to call them the best manakish in the city. Al Reef has been operating in the city for over 3 decades now and makes a perfect snack for any time of the day. This place has always been on our list for a go-to bite.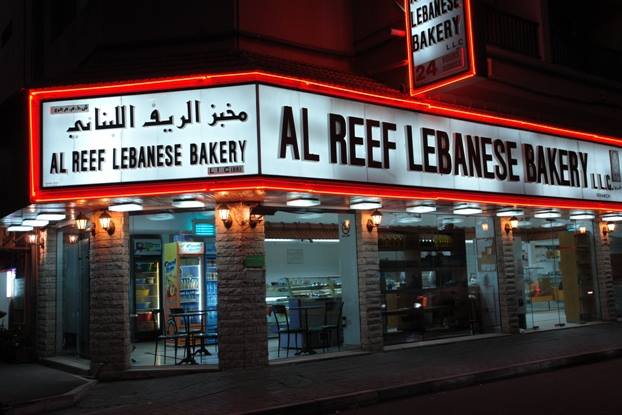 5. Farsian cafeteria
Started in 1980 Al Farsian cafeteria is one of the oldest places in the country that serves freshly made samosa, falafel or potato vada for AED till date. This place severs one of the most delicious delicacies with super fresh and good quality ingredients at very affordable rates. Located in the Meena Bazar, this place is always busy with regular customers. You can never leave Meena Bazar without picking up a snack from here.
FOLLOW US ON OUR SOCIALS 
Facebook | Instagram | Youtube