Oh Dubai, when will you stop with the surprises and the superlatives? Actually, who am I kidding? Why stop? Dubai has always been known to build the biggest, largest, widest and what not. Adding another feather to its cap, news has come through that the world's tallest residential tower – Burj Binghatti – is going to be built in Dubai!
Burj Binghatti – World's Tallest Residential Tower
On November 9th, Burj Binghatti Jacob & Co Residences announced that they aim to secure the title of the world's tallest residential tower. While the official height of the tower has not been mentioned yet, the current title of world's tallest residential tower belongs to Central Park Tower in Midtown Manhattan, New York City, with a height of 472.4 metres (1,550 ft). So we know that it has to be taller than that!
Dubai's tallest residential tower is the 101-storey Princess Tower at 414 meters.
Dubai real estate: World's tallest residential tower Burj Binghatti to be built in Dubai https://t.co/IjMxPiAMOP

— Jacob&Co (@_Jacobandco) November 9, 2022
Jacob & Co incidentally is luxury jewellery company known for its out of the box, unique designs. So we're really looking forward to see just how much bling this new tower is going to have.
The Burj Binghatti Jacob & Co Residences will have 3 luxurious penthouses named after Jacob & Co timepieces. A two-bedroom apartment at the newly launched hypertower will cost approx AED 10 million.
The two-bedroom apartment will be called Sapphire Suite measuring and will be spread out across 2000 square feet. the three-bedroom apartments will be called Emerald Suite and be spread across 3000 square feet.
All future owners of the apartments will be offered exclusively curated timepieces from Jacob & Co.
The Hypertower's crown will be the Billionaire Penthouse. It will feature two floors with an array of exclusive features and amenities including a cinema room, snooker lounge coffee bar, gaming room, a private infinity pool, and more.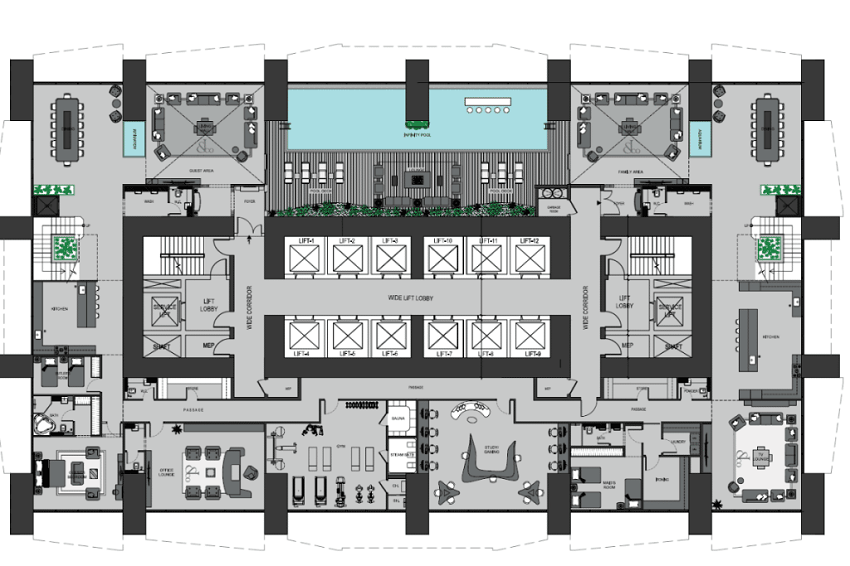 Confirmed Details Of Burj Binghatti We Know So Far:
The tower will be located in Business Bay
It will include two and three-bedroom residences
Of Course, it will have an infinity pool with stunning views
In-house concierge services including private chefs, bodyguards and chauffeurs
The tower will have a diamond-shaped spire at the peak of the tower to resemble a crown
Muhammad Binghatti, CEO of Binghatti said, "We took inspiration from the complex horological movements that beat in Jacob & Co timepieces and we integrated them into the key elements of the tower."
Other Recent Accolades By Dubai