Have you heard the buzz? Wizz Air Abu Dhabi has just revealed a spectacular sale that's set to make your travel dreams come true, with fares starting at an incredible AED 39. But there's a catch – this fantastic offer will last until midnight tonight, so time is of the essence! Come, lets dive into these details together.
Also read: Wizz Air Is Taking Another Mystery trip with 150 passengers – Destination Unknown
Grab Your Seats With 20% Off Exclusive Promotion Details
Wizz Air Abu Dhabi is back with a bang, offering a jaw-dropping 20% discount on selected flights scheduled from October 2023 to February 2024. This incredible deal is available for bookings made between 20 September 00:01 and 21 September 23:59 GST. You can pack your bags and jet off between October 2023 and February 2024.
Plan Your Getaway: Travel Dates & Destinations
Ready for an adventure? The offer is applicable for travel dates between Sunday, October 1, 2023, and January 31, 2024, with a small exception for the Christmas peak between December 15 and January 9. Fares start at an unbelievable AED 39 one-way to Muscat, Oman. You can also snag other wallet-friendly flights, like AED 166 to Baku in Azerbaijan, AED 246 to the Maldives, and AED 134 to Alexandria in Egypt.
Wondering Where To Set Off On Your next escapade?
Wizz Air Abu Dhabi flies directly to an impressive 39 destinations across the Middle East, Africa, Europe, and Central Asia. Popular picks include Kutaisi in Georgia, Larnaca in Cyprus, and Amman in Jordan.
Also read: Travel Made Easy: Five Countries Offering eVisas to UAE Expats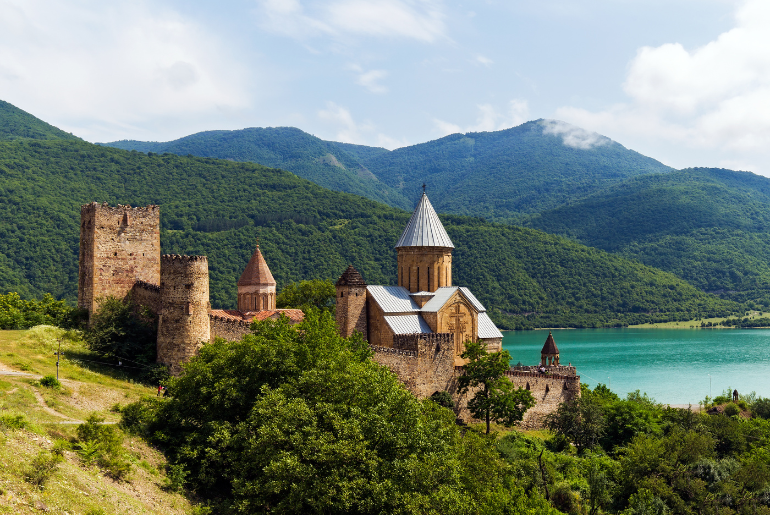 Don't Miss Out: Get Your Tickets Now!
Today is your only day to take part in this amazing promotion. Valid for bookings made from 20 September 00:01 to 21 September 23:59 GST, and it covers travel dates from October 2023 to February 2024. Don't miss out on this opportunity to make your travel dreams come true without breaking the bank.
These reduced fares are up for grabs on wizzair.com and the WIZZ mobile app, also available in Arabic for your convenience.
You may also like: Dubai Introduces New 48-Hour Entry Permit System For Quick & Easy Travel To GCC Countries