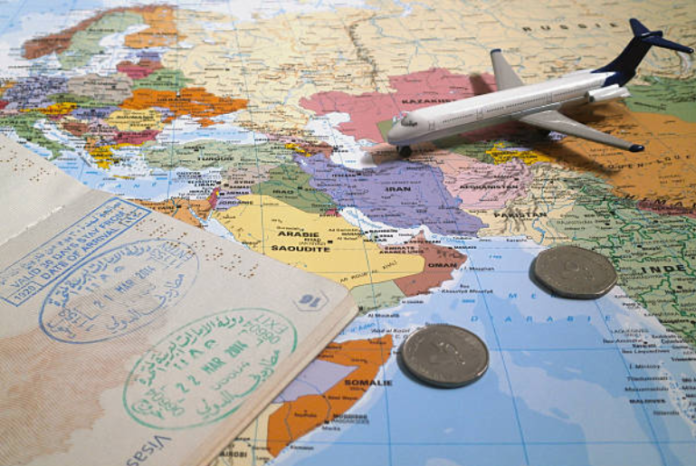 The UAE has suspended the possibility of extending visas from within the country for visitors. The government is restoring visa requirements that were in place before the pandemic that required those on visit visas to leave the country and obtain new permits upon returning.
Also read: Must-Have Apps In Dubai For Tourists & Those Who've Just Moved In To Make Your Life Easier
UAE Scraps Visit Visa Extension Rules
Travel became problematic during the Covid-19 pandemic. As a result, the UAE government officials loosened these rules based on humanitarian grounds, allowing those in the country to extend their visas. 
UAE's immigration department has decided to return to pre-pandemic procedures now that normalcy has returned. It has been reported that the Federal Authority for Identity, Citizenship, Customs and Ports Security (ICP) has started rejecting visa extension applications from within the country. No official confirmation has yet been provided by the agency. 
Also read: Indians Living In UAE Can Now Make UPI Payments Through NRE Accounts
A licensed travel agency is the only place where people can extend their visas as of now. In accordance with the UAE Ministry of Economy website, citizens from select countries can enter the UAE and obtain an entry visa upon arrival. This visa allows for a 30-day stay. Visas are available to citizens of other countries upon arrival which allows them to stay for up to 90 days.
Who Is Exempt From The New Visa Rule?
The website added that citizens of the Gulf Cooperation Council (GCC) do not require a visa to enter the UAE and can enter the country as long as they have a passport from the GCC countries.
As a result, you do not need a visa to enter the UAE if you're from Bahrain, Kuwait, Oman, Qatar, or Saudi Arabia. Upon arrival, you can simply present your passport if this applies to you.
What Do The New Rules Say?
An out pass or leave permit is required for foreign nationals who have stayed in the UAE after their visas have expired.

At the airport and at immigration offices near the land borders, tourists can obtain the Dubai/UAE out pass.

Furthermore, an out pass or leave permit can also be obtained at Al Awir Immigration.

AED 200 – 300 is the reported cost of the Dubai / UAE out pass or leave permit.

Furthermore, overstayers will also be required to pay AED 50 per day in overstay fines.

Overstay fines will begin accruing 10 days after the expiration date for UAE visit visa holders.

Visitors who are prevented from leaving the country because of airport closures or flight cancellations will not be charged the overstaying fine.
The job seeker visa, the five-year entry visa, and the highly sought-after Golden Visa are some of the other visa options. Transit visas are valid for 48 or 96 hours. A Golden Visa allows you to stay outside the UAE for extended periods without affecting your eligibility or validity. Moreover, Golden Visas do not expire for ten years. Here's everything you need to know about Categories Of People Now Eligible For Coveted UAE Golden Visa.