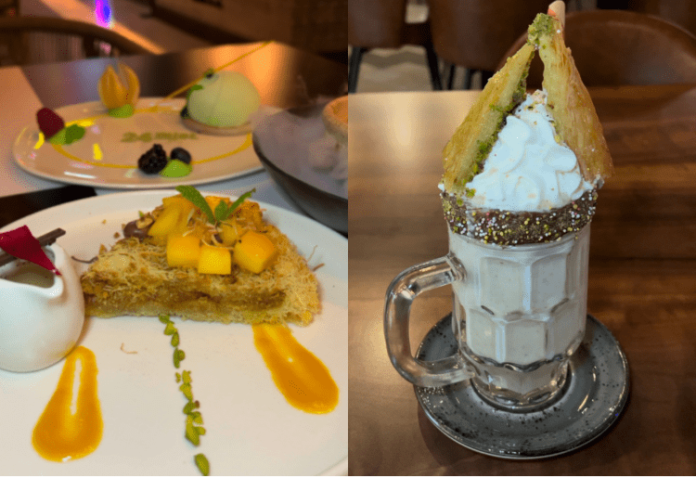 Ramadan is the best time in the UAE. From food offers to limited seasonal foods, the UAE is bliss during the holy month. If you looking to indulge in something sweet after your Iftar, here are the top 7 Ramadan Desserts in Dubai:
O Tamriya With Date Syrup:
O Cafe At OPSO Dubai Mall is here with something unique, an O Tamriya with some Date Syrup for just AED 58. This desert will for sure live up to your sweet cravings!
Baklava Donut:
Who doesn't like donuts? Donuts are an all-time favourite dessert. At HERE-O Donuts, indulge in some Baklava Donut for just AED 13 each.
Muhallabia Milk cake:
Hampstead Bakery & Cafe never fails to amaze us with its desserts! Muhallabia Milk cake is a special Iftar Menu Dessert available for AED 89.
Mango Kunafa:
Summer and Mangoes are like two sides of the same coin! 24th St. Dusit Thani Dubai's dessert is a dream come true for all mango lovers! Try the Mango Kunafa here for just AED 49!
Vimto & Rose Milk Ice Cream:
Some rose milk ice cream after a heavy iftar meal sounds like completion and satisfaction! At Yuki No Hana, try some Vimto & Rose Milk Ice Cream for AED 29.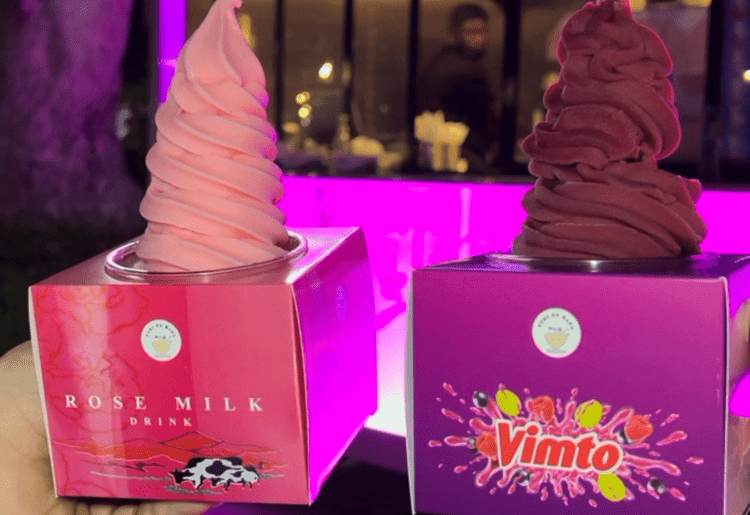 Kunafa Milk Cake:
This one is another Iftar Menu Dessert by Dhaba Lane! For just AED 59, try some mouth-watering Kunafa Milk Cake!
Baklava Milkshake: 
Some Milkshake on a hot feels like fresh sea breeze! Try Lezzet's Baklava Milkshake for just AED 59 after your Iftar to complete your meal!
FOLLOW US ON OUR SOCIALS