Have you been craving a burger but don't know where to go? Team Gulf Buzz is here to put you out of your confusion! To satisfy your cravings here are the top 7 burgers under AED 50 in the UAE:
Dynamite Chicken Sando: 
At the House of Slaw in Jumeirah, you can savour this one for just AED 35! Chicken lovers this is like a dream come true for you! Loaded with a huge Chicken centre, this one will satisfy your burger cravings for sure!
Cheetos Chicken: 
Imagine combining Cheetos and Chicken and putting it in a burger, well Blended located in Jumeirah has done it! Get your hands on this delicious baby for just AED 45!
Double Spanish Chicken: 
Who doesn't enjoy double patty burgers? Sea Shell Cafeteria has done it for just AED 17! This Double Spanish Chicken is not only tasty but affordable also!

DBL Bacon Cheeseburger: 
Eat Pickl is here with something crazy!! Loaded with bacon and cheese, this one is bound to give you a foodgasm! Visit Eat Pickl and grab this one for AED 50!
Chicken "Waffle Waffle":
Well, this one is unique but tasty! High Joint is here with a one-of-a-kind Chicken "Waffle Waffle." For AED 45, enjoy this Instagrammable burger!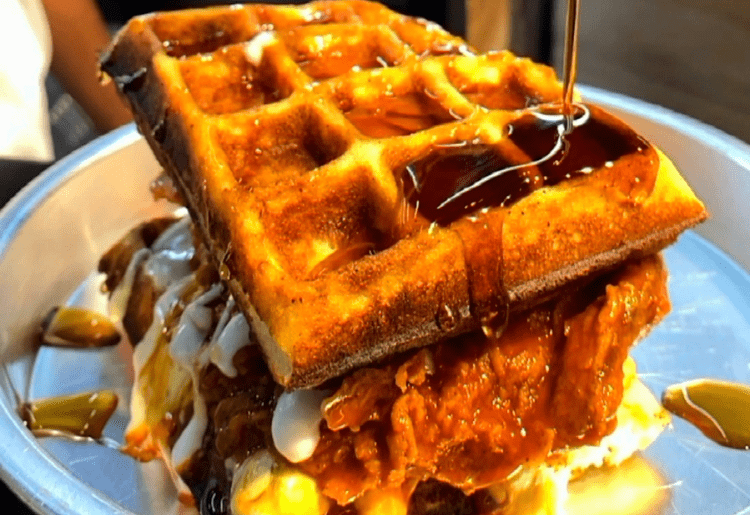 Double Baik: 
Al Baik is many people's all-time favourite! Another double patty burger but this one is just for AED 9 along with being loaded with cheese!
Truffle Breakfast Brioche: 
Planning to eat a burger for breakfast? Head to G.O.A.T at D3 and grab this one for just AED 35, it is just perfect to give you a boost of energy in the morning!

FOLLOW US ON OUR SOCIALS