Summer is at its peak in the UAE and it can be quite challenging to figure out what to do during weekends since the heat in the UAE fries you up. Worry not, Team Gulf Buzz has your back. Listed below are 10 things (from gaming to leisure) that you can do in Dubai this summer. These can activities can be enjoyed alone or with friends or family.
Play DXB: 
This virtual reality gaming hub in The Dubai Mall, formerly known as VR Park, in the Middle East's first theme park of its sort, offering amazing family fun. It has around 30 attractions and is spread out over two stories. Wearing a virtual reality headset will send you anywhere, from an alien world to the pinnacle of the Burj Khalifa. You can play games alone or with friends, and there are plenty of arcade games strewn about if you don't want to escape reality.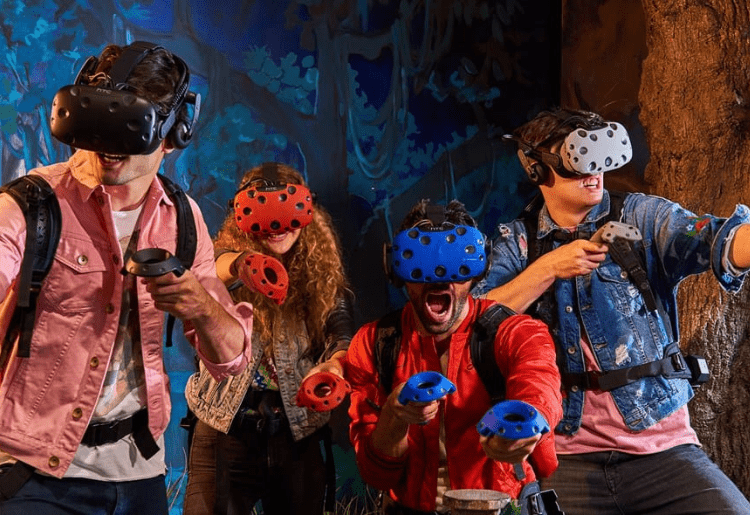 Madame Tussauds In Dubai: 
Have you ever wished to click photos with your favourite celebrity? Well, this is almost similar to that. At Madame Tussauds in Dubai, expect look-alike wax figures of your favourite celebrities. You'll not only be able to meet with 60 international celebrities, but you'll also be able to view 16 regional titans. You can book your tickets here.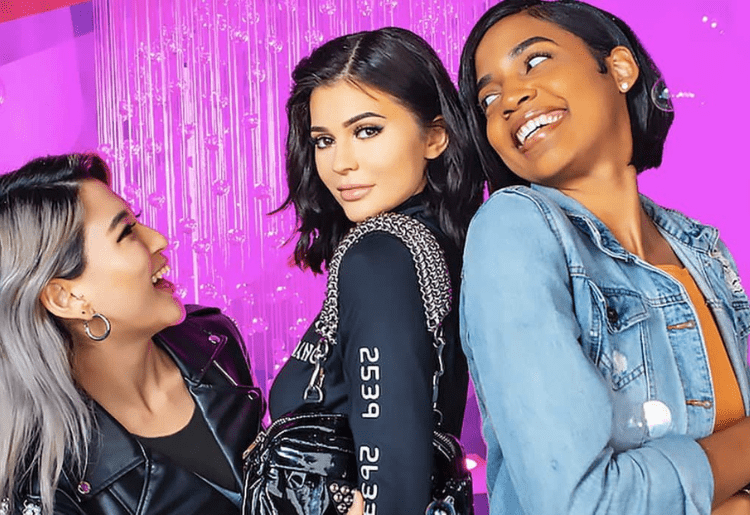 Dubai Ice Rink: 
Want to cool down in this extreme heat? Cool down at the Ice rink in The Dubai Mall. Here you can either drop your kids at the Olympic sized Ice Rink or even join the Learn To Skate programme yourself! You can read here for more information.
Dubai Butterfly Garden: 
The Dubai Butterfly Garden, located within the Dubai Miracle Garden, is home to approximately 15,000 butterflies from over 50 different species. It's also the UAE's biggest butterfly park. The location, which is made up of ten custom-built, climate-controlled domes, covers a total area of 6,673 square metres and takes around an hour to explore. Read here for more information.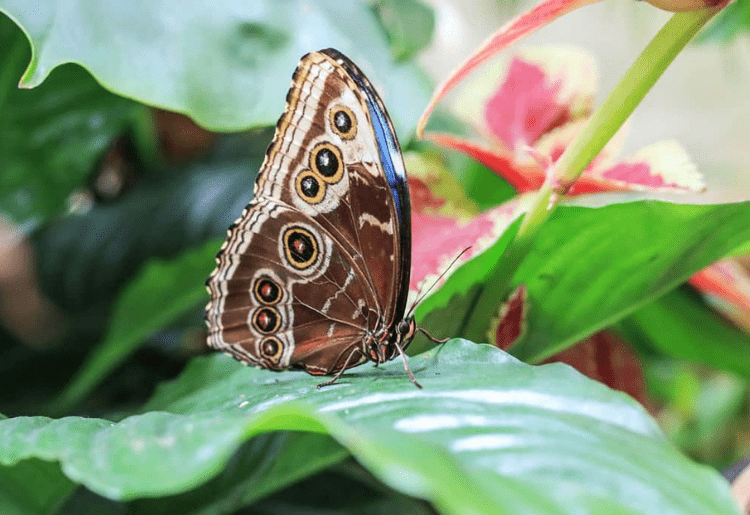 Aquaventure Waterpark: 
The popular waterpark, which is located next to Atlantis, The Palm, is one of the world's largest, with 105 rides and waterslides spread across three towers, as well as marine and watersports experiences, private beaches, and children's play areas for all ages, Aquaventure Waterpark is just the perfect place to visit this summer! Book your tickets here.
Heli Dubai: 
Taking a Dubai aerial tour is a fantastic opportunity to see all of the city's wonders at once. HeliDubai offers helicopter tours of Dubai's monuments and cityscape. Admire sites like the famed Burj Khalifa (the world's tallest tower), the iconic Burj Al Arab, and the beautiful Palm Jumeirah man-made islands from your unique vantage position. Read here for more information.
Nemo WaterSports: 
Nemo, a leading provider of watersports in Dubai, ensures that every aquatic adventure is an exciting experience for people of all ages. Visitors may enjoy an exhilarating ride as well as up-close waterfront views of significant locations, thanks to the combination of beach fun and tours. It's no surprise, then, that Tripadvisor has named the 'Jet Ski Tour of Dubai: Burj Al Arab, Dubai Marina, Atlantis, Palm & Burj Khalifa' as the world's best experience for 2021. Read here for more information.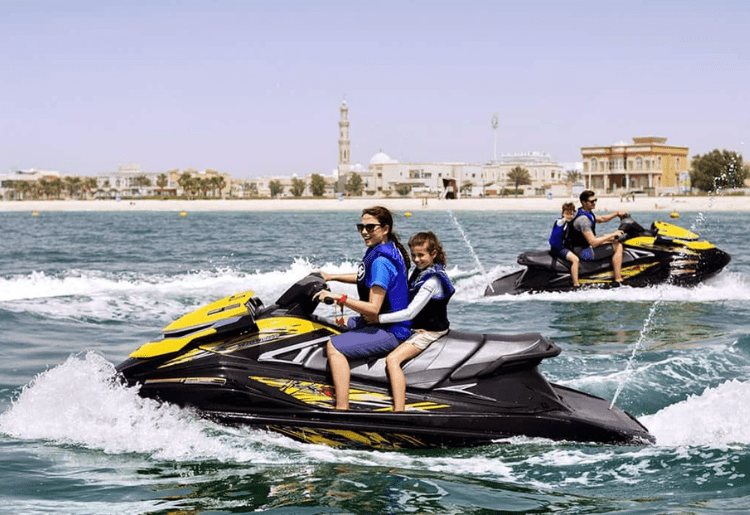 Dubai Aquarium & Underwater Zoo: 
Don't miss the giant 10 million-litre tank at the Dubai Aquarium and Underwater Zoo, which contains more than 33,000 aquatic animals and the largest collection of sand tiger sharks anywhere. There are numerous ways for visitors to experience the main Aquarium tank, which measures 51 meters in length, 20 meters in width, and 11 meters in height, and is one of the largest suspended aquariums on the planet. Book your tickets here.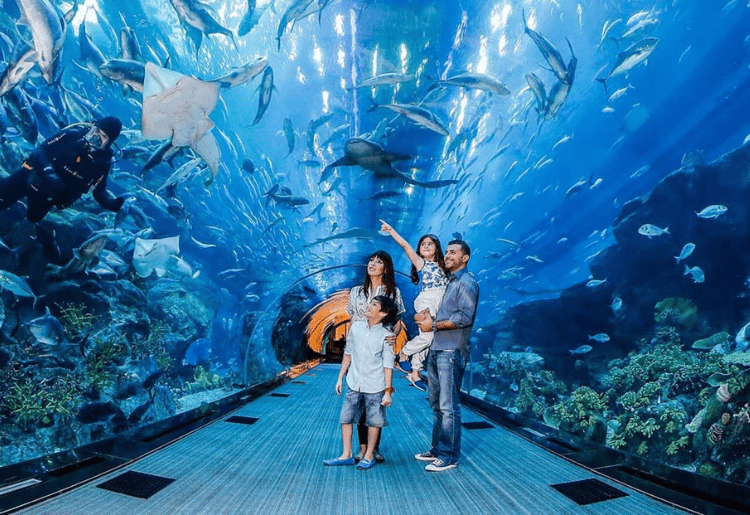 Wild Wadi Waterpark: 
Are you looking forward to spending the weekend with family but don't know where to go? Wild Wadi Waterpark is just the perfect thing! Wild Wadi is an aquatic Arabian experience located directly adjacent to the renowned Burj Al Arab in Jumeirah and is one of the world's top waterparks. The park's general entry price is AED249. Visit here for more information.
Al Safa Art & Design Library: 
Art Fanatic? This is your place! The Al Safa Art & Design Library was created with designers and artists in mind. It's a remarkable building with sophisticated reading areas, galleries, co-working spaces, audio-visual rooms, and a cafe on Al Wasl Road. In the summer, a big open courtyard holds recitals and movie evenings. If you feel like relaxing & unwinding during the weekend, just grab a cup of coffee from the cafe, bring along your favourite book and enjoy your evening here!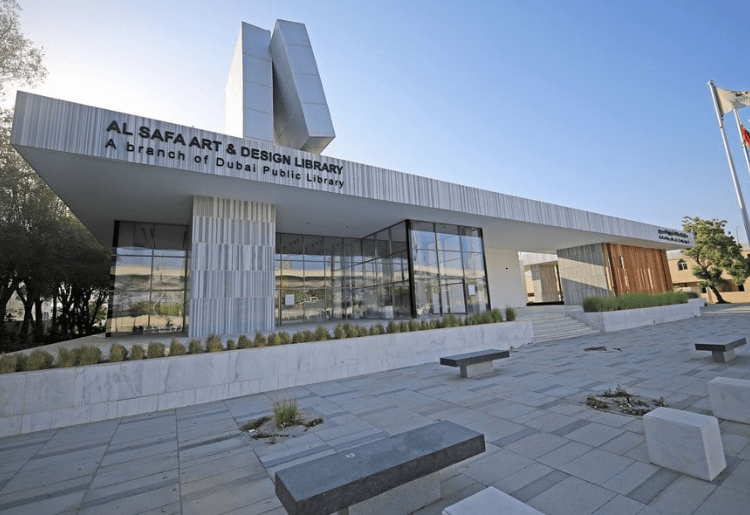 FOLLOW US ON OUR SOCIALS