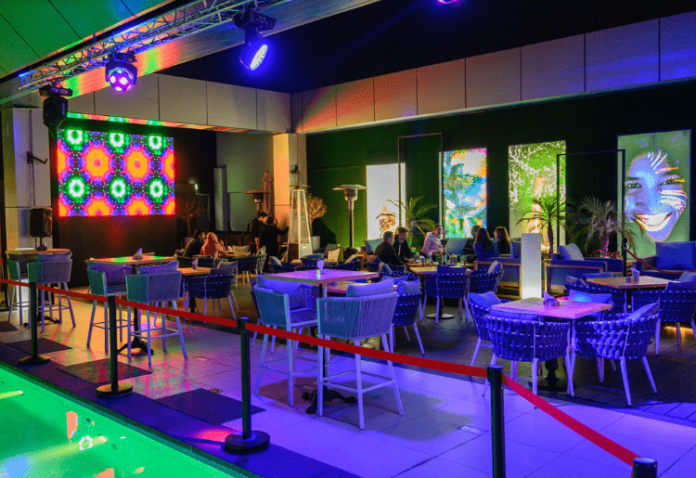 High Note Pool & Sky Lounge in Aloft Mina, which specialises in Asian, Indian, and Finger Food, as well as unlimited entertainment and unobstructed views of the Dubai Downtown cityscape, is offering a Late Night Happy Hour discount for the night party souls. The discounts apply to a limited number of drinks from their large menu, including grapes, mocktails, cocktails, spirits, bubbly, and other beverages. Late-night 1+1 happy hour Is a daily bargain that runs from 1 AM until 3 AM.
Pair your drinks with some of their delectable food, such as Lite Bite for a quick bite while you wait for your drinks, Ensaladas for incredibly healthy salads, and Arabian Treasure for the richest local Arabic delicacies reflecting the Arabic culture. Best West serves mouthwatering European and North American foods, like Ma-Ma-Mia Pasta, a variety of delectable pasta plates, Sandwiches & Burgers, Pizza from Tandoor, and classic Punjabi filled kulchas presented Pizza-style.
Indo-China cuisine combines Indian and Chinese culinary traditions. Incredible India is diverse, with many regions, state communities, cultures, and religions. Biryani, with its explosive flavours, need no explanation. To keep the night going, we're offering you 1+1 on drinks. Enjoy the starry night sky as you plan your night out or have a great time with your friends or partner.
FOLLOW US ON OUR SOCIALS