Dubai and beautiful places are just like two sides of the same coin. This year, something big is coming to the city of Dubai. World's largest Ferris wheel is all set to open in October 2021. Here is everything you need to know about Ain Dubai:
A 250-metre rotating attraction, which will be the largest and tallest wheel in the world (approximately two times the size of the London Eye). This Ferris wheel consists of 48 cabins (total capacity is 1,750 people) which will give you a 360-degree view of Bluewaters Island, JBR and Dubai Marina, Burj Al Arab, Burj Khalifa, and over the Arabian Gulf. You can basically take an overview of Dubai. From the 21st of October, Ain Dubai would be open from 12 pm to 10 pm every day. Each ride is about 38 minutes long and visitors are told to arrive at least 60 minutes before their turn. Each cabin can hold 40 people, but due to COVID-19 safety rules, the capacity is reduced to 7.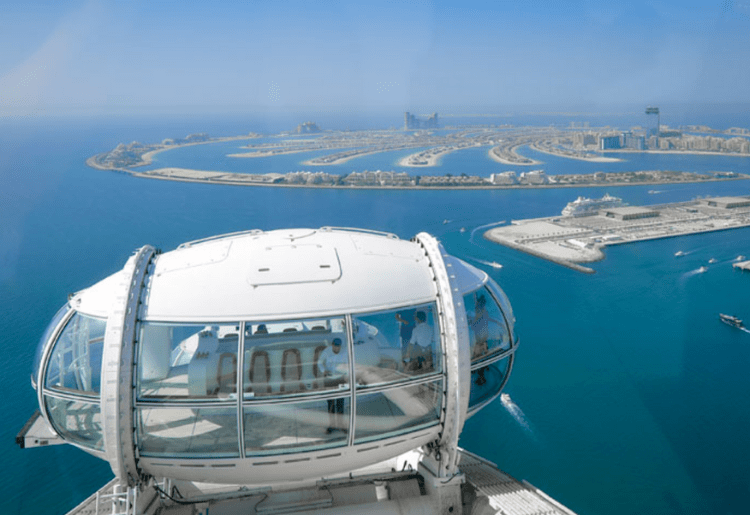 Food and drinks are not permitted inside but don't worry, Ain Dubai has some fantastic restaurants for its customers. Private cabins are available for group events (like business meetings, weddings, etc). If you are planning to have a fun day with your family and friends, social cabins are here for you. You can enjoy the VIP lounge which comes with its own set of luxurious. A bar n the centre of the pod F&B after the trip at Seaview Lounge. The VIP tickets are only valid for over 21 year olds. You can visit the official site (https://www.aindubai.com/en/) for ticket prices and much more.
FOLLOW US ON OUR SOCIALS