Calling all coffee enthusiasts! Brace yourselves for an exciting celebration on International Coffee Day because Flying Catch by Shikhar Dhawan has got a delightful treat for you. On Sunday, October 1st, be among the first 50 customers to step into their cosy café, and you'll get to relish a freshly brewed, artisanal cup of coffee completely on the house. Yes, you heard that right, it's free! There's no catch, just Flying Catch. Here are all the details you need to know in order to catch this amazing deal!
Also read: Indulge In Bollywood Blockbusters Every Sunday At Flying Catch
One Coffee, Your Way
Whether you prefer it black, creamy, or with a dash of flavour, their talented baristas will craft your coffee just the way you like it. It's a personalised coffee experience you won't want to miss.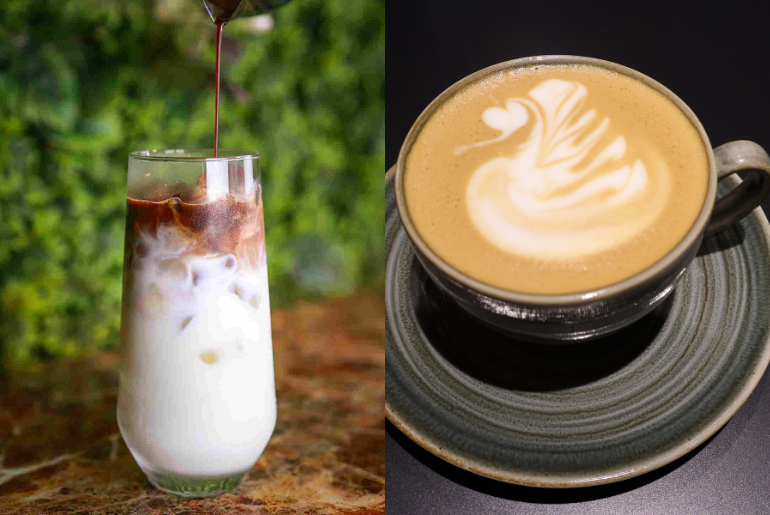 There's no need to worry about meeting a minimum billing requirement. This offer is as simple and pure as your favourite brew – one coffee per customer. It's their way of ensuring that every caffeine lover's craving is satisfied.
More Than Just Coffee
And while you're there, why not make a day of it? Their extensive à la carte menu offers a fusion of authentic Indian cuisine, a culinary journey worth exploring. And the ambiance? It's a sports lover's paradise! They've got a cricket pitch that's perfect for your Instagram feed, a colossal 200-cm screen, multiple LED screens for your viewing pleasure, a snooker table for some friendly competition, dart boards for precision, a foosball table for excitement, and much more.
Also read: Dubai To Host First Mega Festival Set 'UNTOLD' From February 15-18 2024
Coffee, Friends & Sports
Bring along your loved ones, gather your fellow cricket enthusiasts, and let's celebrate the love for all things caffine, scrumptious food, and the joy of sports together. Flying Catch by Shikhar Dhawan is the place to be on International Coffee Day. So, mark your calendar, set your alarms, and be there early to grab your free cup of coffee. It's an offer that's too good to resist!
Flying Catch Quick Deets
Location: 13 Al Hudeiba Street – Jumeirah – Jumeirah 1 – Dubai
Offer: Be among the first 50 customers of the day and get a complimentary coffee prepared any way you like – only on October 1st (International Coffee Day)
Timings: Open daily from 1 PM–1 AM
Contact: 054 527 4494
You may also like: 12 Best Dubai Sports Bars To Watch The Asia Cup 2023 – Great Deals Inside!