In a series of tweets, HH Sheikh Mohammed revealed his plan for the Expo 2020 Dubai Site. He said it will be transformed into Expo City Dubai & will also welcome numerous businesses and new residents. Expo City Dubai will be a "hub of economic activity," with major corporations and their headquarters based there. From October, the city will open in stages.
Soon after the announcement that Expo 2020 site is going to become Expo City Dubai, it was also revealed that the 28th session of COP (Conference of the Parties to the UNFCCC) is going to be held at the Expo 2020 legacy district under the directive of UAE President His Highness Sheikh Mohamed bin Zayed Al Nahyan. Numerous world leaders will gather in the UAE in the upcoming year for the COP 28 Climate Change Conference to discuss ways to combat climate change.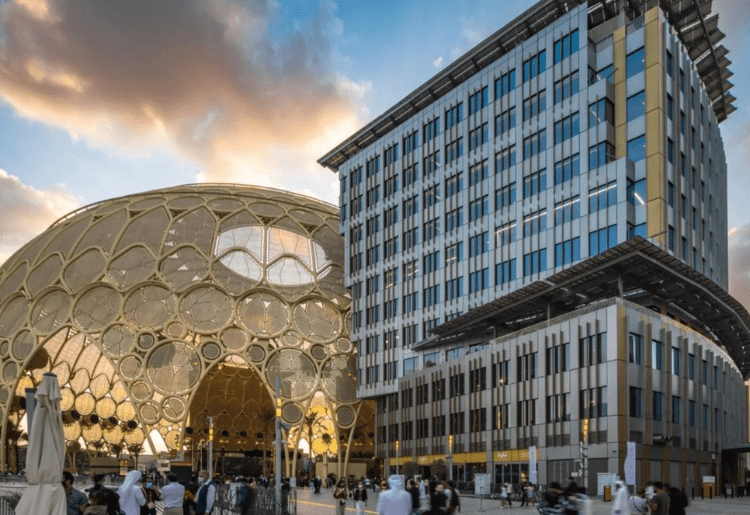 Due to its long-term emphasis on sustainability, Expo City was chosen to host the conference, which will last 12 days from Monday, November 6, to Friday, November 17, 2023. Expo City is intended to be a futuristic, clean, green, and technologically advanced city that is completely pedestrianised and free of single-use plastic.
The Expo City Dubai site will house more than 1200 LEED-certified structures in addition to the largest Mindsphere installation ever. Mindsphere is a cloud computing platform from Siemens that uses smart metering and sensors to track energy use and the effectiveness of power, light, water, and climate control systems.
FOLLOW US ON OUR SOCIALS