Get ready to stock up on all your Ramadan essentials because UAE retailers have launched an incredible campaign with the hugest discounts, that you won't want to miss! From bulk buys to international brands, private labels to groceries, the discounts are up to 50% off on thousands of products, making it easier for everyone to celebrate the holy month in style.
Also read: Iftar Guide 2023 – Best Places To Break Your Fast In Dubai & Abu Dhabi This Ramadan
1. Carrefour Offers Discount On Over 6000 Products
Starting from February 21, Carrefour, the Majid Al Futtaim-owned retail giant, has launched discounts on more than 6,000 products. Plus, they have boosted their stock availability by 15% to meet the increased demand throughout the fasting month. And that's not all – the campaign extends over six weeks and will see discounts on bulk buys, exclusive offers from international brands, and discounts on its own private label, which averages 27% more value when compared to leading brands of the same high quality.
Stock up on your Ramadan essentials and save big with up to 50% off 🤩

Enjoy 10x SHARE points on everything and get back 10 AED for every 100 points!

Shop online https://t.co/vRIAT1zg11 or at any Carrefour store.#MoreForYou #GreatMoments @MajidAlFuttaim

*T&C apply pic.twitter.com/I7H9coOb7u

— @CarrefourUAE (@CarrefourUAE) February 22, 2023
2. Al Adil Trading Offers Upto 50% Discount On Over 400 Products
But Carrefour isn't the only retailer with discounts to offer this Ramadan. Al Adil Trading will also be offering up to 50% off on over 400 products, including items heavily consumed by those who fast such as rice powder, black chickpeas, sugar, juices, syrups, and fresh vegetables. And due to good crops and a drop in freight rates, the offers are even better priced this year compared to last year.

3. Huge Discounts At Almaya Supermarkets
Almaya Supermarkets are also getting in on the action, launching promotions and discounts for 45 days on more than 480 items, including beverages, frozen foods, fresh produce, and other grocery items. From March 1, 2023, their three promotions – Pre-Ramadan, Ramadan One, and Ramadan Two – will offer over 480 Ramadan essentials with a discount of around 30%. And once Ramadan begins, customers can continue to enjoy deals on fresh produce, meat, and poultry, as well as special offerings on kitchen appliances and other household items.
Also read: Things to Do In Dubai In March 2023: Food, Concerts, Markets, Kids Activities – Across All Budgets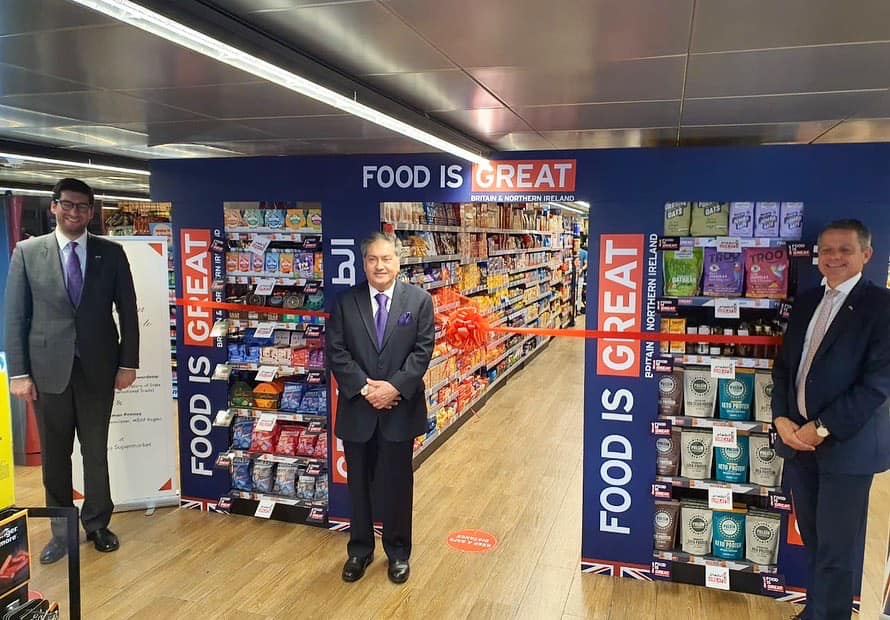 It's not just about getting the best deals, though. Retailers like Carrefour are collaborating with the Emirates Red Crescent to distribute Ramadan boxes filled with essentials to those in need, and Al Adil Trading is offering good discounts as part of their initiative to support the community during the holy month. It's heartening to see retailers taking an active role in supporting their communities and spreading joy during this special time.
Also read: Save The Date: There's A GrapeFest Coming To Dubai On March 3rd & 4th
So what are you waiting for? Start planning your shopping list and head over to these retailers to take advantage of the amazing deals on offer this Ramadan. With discounts on a wide range of products and the knowledge that you're supporting a good cause, it's the perfect way to celebrate this holy month. Happy shopping!