First, let me start off by saying congratulations on getting that exciting job offer in UAE! The prospect of moving to Dubai is looking brighter than ever, and there must be so much excitement buzzing inside of you right now. So, to keep the momentum going, let me tell you how you can bring your family over to the UAE with you. Here are all the details you need to know for the big move.
Also read: Are You An Indian Passport Holder Applying For A Dubai Tourist Visa? Here's Everything You Need To Know
Your Employment & The Law
If your employer in Dubai is sponsoring your UAE residency visa, there are some important laws and regulations you need to be aware of. These include Federal Decree Law No. 33 of 2021 on Employment Relations, Cabinet Resolution No.1 of 2022, and others.
Your employer can recruit you from outside the UAE and get a work permit for you. This permit lets you start your job in Dubai. Article 6(1) (a) of Cabinet Resolution No. 1 of 2022 explains it: "Work permit (recruitment of an employee from outside the state)."
Assuming you'll be a full-time employee, which means working for one employer throughout the working days, you're on the right track. Article 7 (1) (a) of the Employment Law defines full-time employment.
Also read: 2024 Long Weekend Predictions Are Out: 6 Visa-Free Countries You Can Travel To From Frosty To Sunny
Bringing Your Family
Once your employer gets that work permit for you, they'll also apply for your UAE residency (entry permit). You can travel to Dubai on this entry permit, but here's the good news: you can bring your family – your wife and two kids – on visit visas. They can stay with you while you get settled.
Changing Visa Status
After you've taken care of your work permit and residency visa, you can change your family's visa status in Dubai. You can apply for their residency visas as a resident of the UAE. Article 9 of the UAE Immigration Law lays it out: "A foreigner who has obtained a residence permit in the State may recruit in his family members…"
Your Options
Here's a choice for you: you can either come to Dubai first on the entry permit your employer sponsors and then bring your family under your sponsorship. It's all about completing the formalities, from signing your employment contract to getting your resident ID card.
Required Documents
Now, let's talk documents. To sponsor your family, you'll need:
Copies of their passports
A properly notarised and attested marriage certificate of you and your spouse (UAE embassy and Ministry of Foreign Affairs & International Co-operation)
A tenancy agreement (plus Ejari if you're in Dubai – an Ejari is a mandatory online registration system for all tenancy contracts within Dubai)
Your new employment contract
A mandatory medical fitness tests in the UAE.
Also read: Emirates Introduces Pre-Arranged Visa Options For Tourists Travelling To Dubai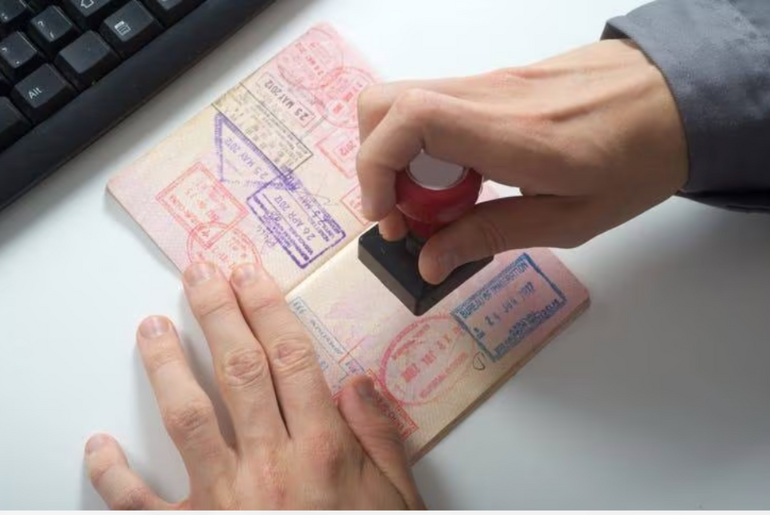 Income Requirement
Your salary plays a role too. To apply for residency visas for your wife and children in the UAE, you'll generally need a salary of minimum AED 4,000 without accommodation or AED 3,000 with employer-provided accommodation.
Reliable Information Sources
If you're still unsure of your situation regarding work visa's, or how to bring your family to the UAE don't hesitate to reach out to your future employer or the General Directorate of Residency and Foreigners Affairs – Dubai (GDRFA). They'll be your go-to sources for all the nitty-gritty stuff.
So there you have it, bringing your family to Dubai made simple and clear. You have an exciting journey ahead, and now you're equipped with the knowledge you need to make it happen. Good luck!
You may also like: UAE Visa Overstay Fines Reduced – Everything You Need To Know