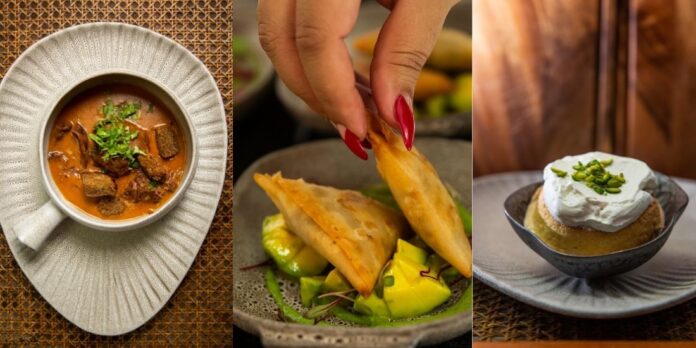 You can now enjoy Moreish by K's wholesome and flavorful food at the comfort of your own home. The delivery menu includes broths, soups, salads like the Superfood Salad and starters such as the Pulled Beef Samosas. Delectable mains on offer include the chicken quinoa biryani and Haleem, a slow-cooked mutton, lentil and barley stew topped off with spiced pomegranate and coriander oils. Finally, diners looking to end their meal on a sweet note can indulge in the rice pudding. Vegetarian options are also available including the Cream Chickpea Curry and the Vegetable Quinoa Biryani.
"This has been a dream of mine that I've been working on for the last year, so many of my supper club diners have wanted to order my dishes at home so this was only a natural evolution," says Kunwal Safdar, Head Chef and Creator of Moreish by K. "I want my diners to feel that they've stepped into my supper club and travel through a rich explosion of flavours of my diverse background where they go away with a feeling of joy, warmth and comfort."
With a vast selection of carefully curated menu items, Moreish by K's menu can satiate any palate, taking diners on a joyous culinary journey from the comfort of their homes. Sustainable operations are at the core of Moreish by K since its inception. The cloud kitchen will be the city's first zero-waste one, recycling all its food waste.
FOLLOW US ON OUR SOCIALS