Embark on an unparalleled culinary journey at the world's tallest 5-star hotel! This September, treat your taste buds to an extraordinary dining experience that won't dent your wallet. For just AED 245 per person, savour specially crafted menus at their signature restaurants. But hurry, this exclusive offer is available only from the 1st to the 30th of September at select venues, and there's more to it than meets the eye. Here's what you need to know
Also read: Enjoy JW Marriott Marquis Dubai's Casual Dining at AED 125 per person during Restaurant Month!
Signature Dining At JW Marriott Marquis Dubai:
Gourmet Dining With A View At Prime68
Elevate your ding experience to the 68th floor and feast on a scrumptious three-course set menu. Here, you'll discover prime cuts of meat expertly prepared to perfection, all while soaking in the breathtaking views of the Dubai skyline. It's not just a meal; it's a visual and culinary masterpiece.
Sushi Paradise At Izakaya
If you're a fan of Japanese food, Izakaya is the place to be. They offer a premium sushi and sashimi combo that will transport your taste buds to Japan. You can enjoy it with tasty edamame and finish with a sweet Yuzu cheesecake, all in Izakaya's social setting.
Also read: #GulfBuzzReccomends – Japanese Restaurant Izakaya Dubai
An Indian Culinary Delight At Rang Mahal
Embark on a flavour-packed voyage to Rang Mahal, where a lavish five-course menu awaits. Featuring a delectable array of Indian dishes, including vegetarian delights, this culinary adventure promises to transport your senses to the heart of India. It's not just a meal; it's an exploration of rich, aromatic flavours.
Also read: #GulfBuzzRecommends – Rang Mahal Dubai: An Indian Restaurant Dining Experience Review
Thai Temptations At Tong Thai
Get ready to savour an exquisite Thai feast at Tong Thai. Enjoy a specially curated four-course set menu featuring Pad Thai, Tom Yum Kung, Gai Satay, and other beloved Thai dishes. Each course harmoniously blends flavours and textures, delivering an authentic taste of Thailand.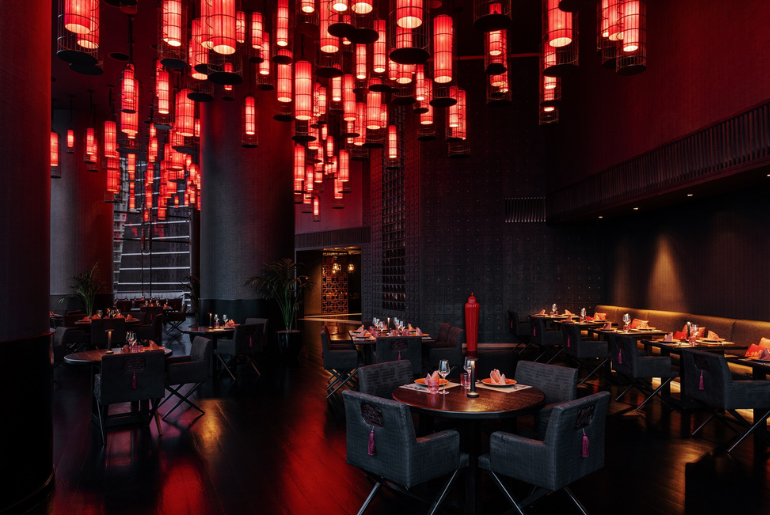 Also read: Indulge In A Thai Culinary Journey At Tong Thai – Unleash Your Taste Buds With Irresistible Flavours!
Elevate your dining experience this Restaurant Month and indulge in the extraordinary culinary offerings at the Destination of Exceptional Taste!
For reservations, call +971 4 414 3000 or email jwmmrr@marriott.com.
Visit their website to find out more information about Restaurant Month.
You can also redeem these offers at the More Cravings app by Marriott Bonvoy™.
*Please note that this offer is valid from Sunday to Thursday, excluding breakfast, and cannot be combined with other promotions or discounts
You may also like: Dubai Fashion Week Returns This October – Everything You Need To Know About SS24