Picture this: a beachside Halloween extravaganza that will leave you spellbound. Barasti Beach is your host, and they've conjured up a bewitching Scarnival in partnership with Bacardi. From October 27th to 29th, Barasti Beach, located at Le Meridien Mina Seyahi Beach Resort & Marina, is turning into a spine-tingling oasis. Get ready for an unforgettable Halloween experience like no other. Here are all the spooktacular details you need to know.
Also read: Your Ultimate Guide To All Things Halloween In Dubai – 24 Places You Can Enjoy The Spookiest Season Of The Year
The Carnival Experience
As you step onto the sandy shores of Barasti Beach during this haunting three-day celebration, you'll be greeted by a mesmerising transformation. Eerie decor and an enchanting atmosphere set the stage, and you'll find yourself immersed in the Scarnival theme. It's not just a party; it's a full-fledged experience.
A Scary Good Time
What's a Scarnival without a few thrills? Over these three days, expect wickedly good music and delectable beach bites such as burgers, nachos, and hot dogs. The chills keep coming with Bacardi mixers and cocktails served with a splash of something extra bloody – just the way Halloween likes it. While enjoying the live music festival, make sure to explore the entertainment stations, from face painting to glitter, all with a spooky twist.
The best part? Entry to this hair-raising event is absolutely free for guests aged 21 and over. It's a Halloween treat that won't scare your wallet.
Also read: Soho Garden Festival Dubai To Return This November With Epic Headliner Eric Prydz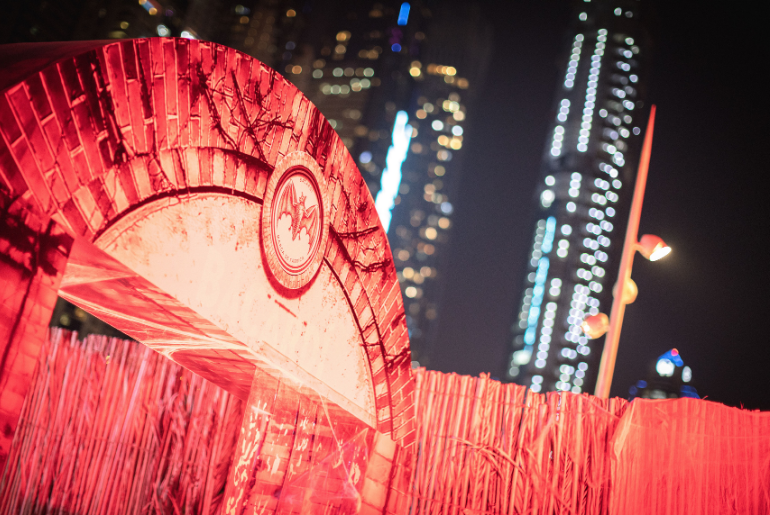 Dance To The Beat Of Drum Warrior
On October 27th and 28th, get ready to groove to the rhythmic enchantment of Drum Warrior. Their percussion dance music sets the mood and gets the beach club crowd moving to hypnotic beats. It's a performance that will leave you under its spell.
ATB Takes The Stage
On the 28th of October, prepare to be spellbound by the legendary ATB, the Maestro of Beach Club Beats. Renowned for his iconic electronic beats, he's here to electrify the atmosphere. This Halloween, the stage at Barasti Beach Bar will come alive with his music, creating a night to remember.
Also read: All Africa Festival To Make Its First Grand Appearance In Abu Dhabi This Year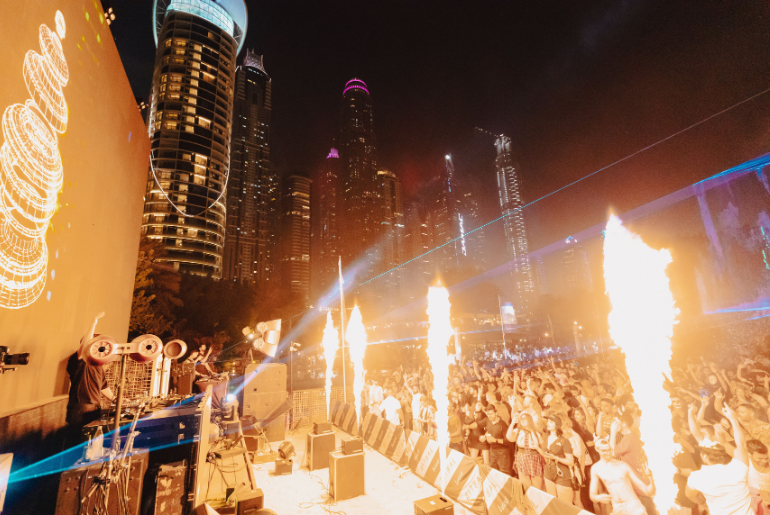 An Enchanting Beach Club Experience
Barasti Beach's sandy shores throughout the festival offer an enchanting beach club atmosphere where you can dance under the moonlight—Revel in the spine-tingling ambience and electrifying performances at Barasti's Scarnival. The doors are open from 9 am until late so you can party into the early hours. Just remember, it's free entry for those aged 21 and over, ensuring everyone can join the Halloween fun. Check out their website to know more ghoulish details on Scarnival!
You may also like: 10 Fun And Spooky Ways To Celebrate Halloween In Abu Dhabi This Year