TCL Electronics is back with a spectacular treat for TV enthusiasts and football fans alike, introducing their impressive XL Collection and unveiling some fantastic grand prizes that promise to take your home entertainment to a whole new level. Get ready to be swept off your feet! Here are all the massive details you need to know about their XL collection.
Also read: Raver Tots: The Ultimate Family-Friendly Rave Experience Comes To Dubai
Win A Trip To London & more!
TCL is offering one lucky couple the chance of a lifetime – an all-expenses-paid trip to London, where they can witness an Arsenal match live at the iconic Emirates Stadium! But the surprises don't stop there. With a purchase of a TCL XL television (75 inches or larger), you stand a chance to win a colossal 98-inch 4K TV or one of five official Arsenal jerseys. Don't miss out on this golden opportunity to elevate your home entertainment on a grand scale.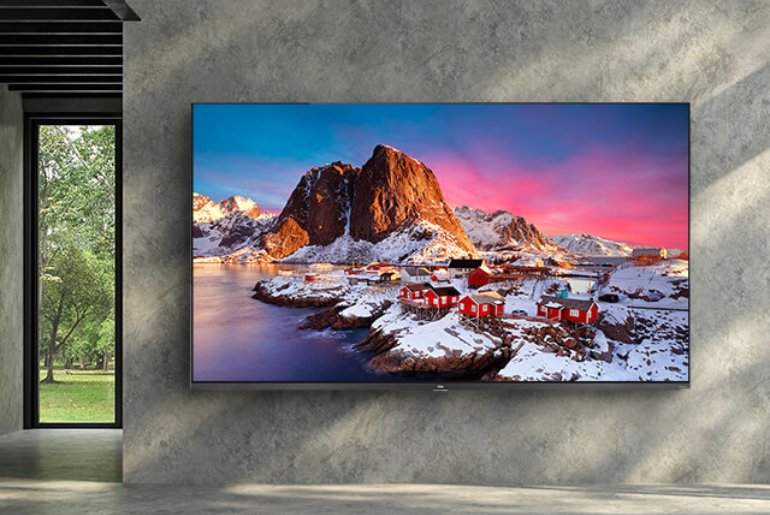 Introducing the 98P745: Part of the XL Collection
Say hello to the newest member of TCL's XL Collection, the 98P745. This impressive TV perfectly embodies TCL's motto, "Inspire Greatness." Offering an immersive experience with cutting-edge TV technology and Google TV integration, it ensures top-tier picture quality and premium content.
Also read: The Dubai Home Festival Is Here & You Can Win Up To AED 100,000 & So Much More!
Stadium-Style Entertainment At Home
TCL's XL Collection is all about going big, with screen sizes exceeding 75 inches. With options that fit various budgets and preferences, these TVs bring larger-than-life entertainment right into your home. And with major sporting events around the corner, TCL's XL screens allow sports enthusiasts to enjoy a stadium-like experience from the comfort of their homes. Get ready to immerse yourself in the excitement of your favorite sports, all on your XL TV.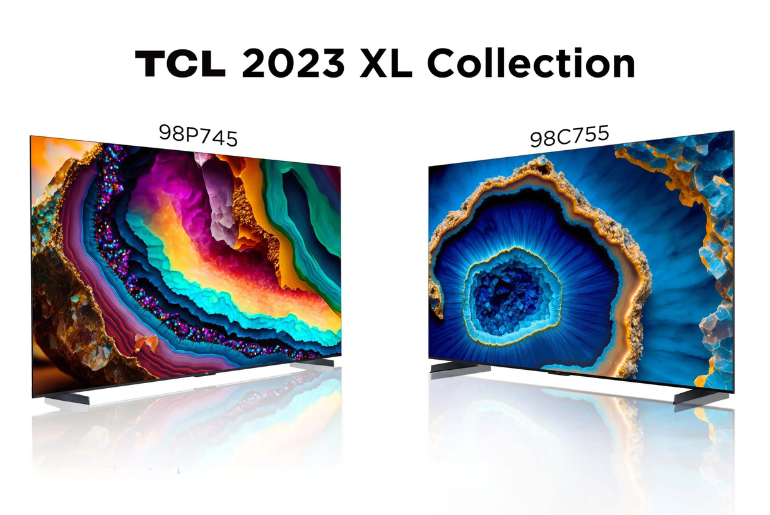 Immersive Design & Cutting-Edge Technology
TCL's XL Collection TVs not only offer top-notch picture quality but also feature an elegant frameless design that complements any interior. The 98-inch C735, equipped with Google TV and QLED technology, delivers a breathtaking viewing experience with 4K resolution. It's like having the best seat in a movie theatre right in your living room!
Also read: Dubai: 40 Restaurants To Try In & Around World Trade Centre While GITEX 2023 Is Happening
Elevating Audio For An All-Round Experience
TCL knows that it's not just about the visuals – it's also about the sound. That's why they've developed products that deliver the immersive audio needed to match their exceptional screens' performance. With Dolby Atmos, you can enjoy crystal-clear sound and a truly immersive experience.
So, whether you're a football fanatic, a movie buff, or a gaming enthusiast, TCL's XL Collection promises to redefine your home entertainment experience. It's time to go big and bring the excitement of the stadium right into your living room!
You may also like: Dine At Dubai's Illustrious Burj Al Arab For As Low As AED 200 – We'll Tell You Exactly How