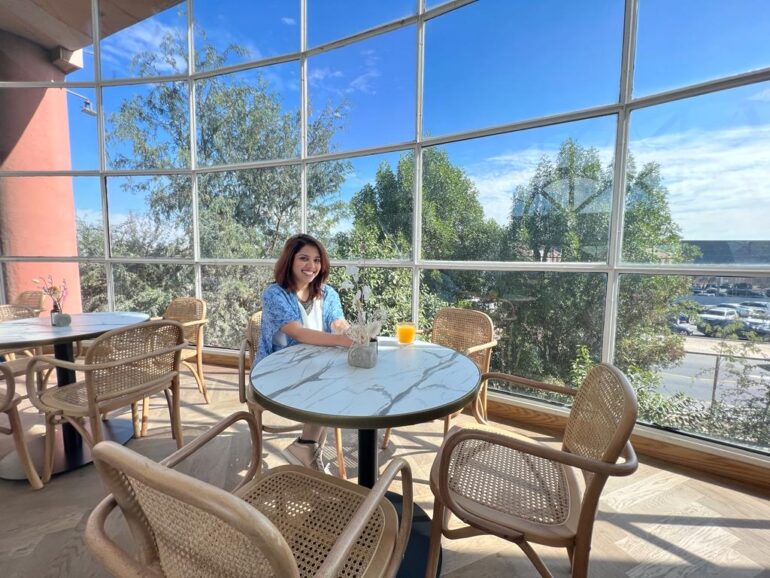 If you're looking for a fabulous breakfast place in Dubai with great food, gorgeous Instagrammable interiors, amazing service & the most romantic first date spot – then stop whatever you're doing and read on because we discovered the perfect breakfast spot in Dubai.
Also read: #GulfBuzz Approved : 5 Best Bars In Dubai With The Best Views
New Breakfast Spot In Dubai
In the middle of a brown desert, is a burst of green and absolutely stunning interiors with large white French windows and superb food. The restaurant is called East West and is located at Al Quoz in Dubai. Take a look at the pictures:

Food At East West, Dubai
The menu at East West Dubai has some crazy breakfast options, and a whole range of desserts to choose from. All the food & coffee is prepared fresh, and you can actually taste that freshness with every bite.
Also read: Indulge in Authentic Turkey Flavours At This Newly Opened Restaurant In Dubai

Gulf Buzz Recommendations
Our personal favourite was the Hot Bowl, which incidentally is also the best seller. Made with 2 soft boiled eggs, labneh, crispy onions, Aleppo peppers and Bread soldiers. It retails for AED 58.
We also tried the Buratta croissant for AED 50, and 2 sweet variants of the On Toast options, both retailing at AED 43. The first one, which we liked better, was Cream Cheese
Wild Mountain honey, Bee pollen & Zaatar leaves.
The other On Toast option was the Ricotta cheese, Raspberry & Rose Jam as well as Raspberry.
Also read: Best Newly Opened Bars In Dubai That You Have To Check Out Immediately
The drinks menu was quite varied too with everything from fresh fruit juice, to a range of coffees & sweet drinks. The restaurant best seller was the Cold Nougato made with caramel, chocolate sauce, vanilla flavour, milk & espresso (AED 30). If you don't have much of a sweet tooth, then try the Iced Matcha Latte (AED 25), or the Iced Hibiscus (AED 25).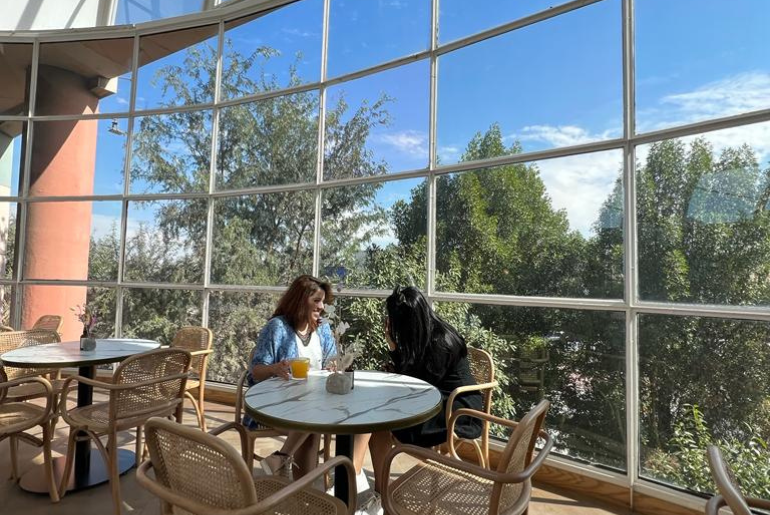 We'd also like to make a special mention about the great service. PS: If you do decide to head to East West, drop us a note on Instagram and tell us if you liked it.