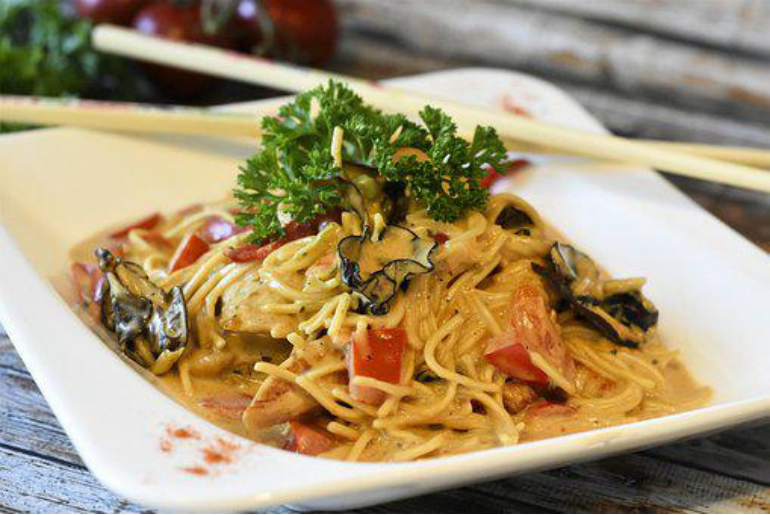 Asian food is not for everyone. You either love it or hate it. And for those of us who love it, we love hard! Asian is a popular cuisine in Dubai and there are lots of top spots serving up super-tasty dishes. Fancy getting your chops to try the tastiest of the lot? Here are the Top Asian Restaurants in Dubai that are Gulf Buzz approved:
1. Hanoi
If you are someone who loves healthy and tasty food, this place is perfect for you. Hanoi is serving healthy Vietnamese street food since 2006. The greatest testament for their food is that over the years, its fan base has only increased!
View this post on Instagram
2. Vietnamese Foodies
Vietnamese Foodies is an award-winning concept created by Owner and Executive Chef, Lily Hoa Nguyen. They focus on dishes that use lots of fresh vegetables and lean meat or seafood, herbs and 14-hour bone broth carrying Southern Vietnam flavors with a balanced palate among sweetness, saltiness, sourness and mild spiciness. If you want the perfect balance of health and taste, this place is for you!
View this post on Instagram
 3. Cafe Isan
There's a heart touching and awe inspiring story behind this cafe. And what's more? The food is fabulous! Taking it a notch up, this café is even pet friendly! The best street Thai food around and with its authentic vibes and cozy interiors, you'll fall in love with this place.
View this post on Instagram
 4. Din Tai Fung
Din Tai Fung's cuisine is all about harmony. Utilizing the freshest ingredients paired with a relish for simple cooking styles, the recipe selection is never too rich or heavy on the palate and is a fresh welcome given the increasing preference for healthy cooking. Din Tai Fung has a wide selection of enticing dishes. The diners are destined to tuck into flavorful creations that burst into delight with each and every bite.
View this post on Instagram
5. Fushia
Fushia is redefining Thai food with an Urban twist with its fresh, vibrant ingredients that are made from scratch! They serve healthy and delicious food with vegan and vegetarian options as well. With its memorable ambiance and exquisite dishes, this place is a must visit.
View this post on Instagram
FOLLOW US ON OUR SOCIALS