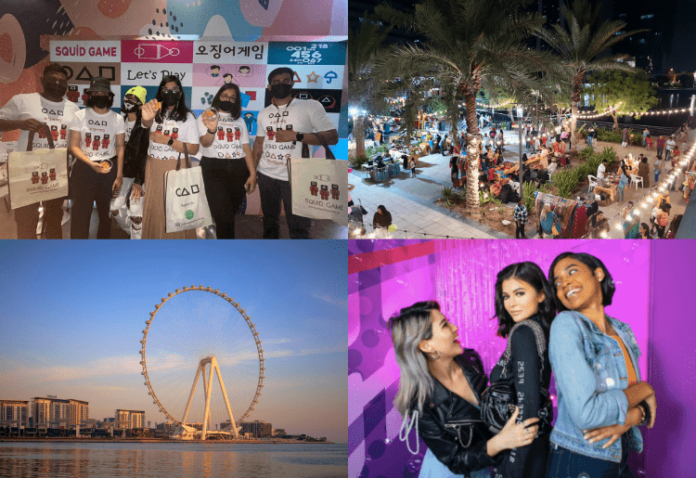 A much-awaited long weekend is approaching for the people of Dubai. Three days are more than enough to do new and exciting things around the city. From singing to shopping to eating delicious food, here are eight amazing things you can do in this long weekend:
Madame Tussauds Is Now Open In Dubai: 
It is set to be an attraction that truly represents the fascinating world of glamour, sport, music, entertainment all under one roof. With seven themed rooms, guests can step into a Bollywood movie and take a picture with the Badshah of Bollywood, Shahrukh Khan, or make the impossible possible by taking a selfie with the beauty queen herself, Kylie Jenner. And that's not all, guests can feel like a supermodel and have a once in lifetime experience posing next to Cara Delevingne and can even show off their football skills next to the legend, Christiano Ronaldo.
Ain Dubai Opening This Weekend: 
Entry for opening weekend at the Ain Dubai Plaza is free for all. Tickets to experience a ride on Ain Dubai are sold separately starting from AED 130 and can be purchased on www.aindubai.com. Ain Dubai opens in just two days, and it's set to be the place to spend your long weekend with a packed schedule of free activity taking place across the spacious outdoor Ain Dubai Plaza:
Thursday 21st October
The opening weekend celebrations will kick off with a host of family entertainment and activities free for all to enjoy with 12 food stations and more from 2 pm to 6 pm
At 5.30 pm DJ Dany Neville will play a special one-hour sunset session with beats inspired by the magical moment when the sun goes down
At 7 pm, more roaming entertainment will kick off with a DJ on stage from 8 pm in the lead up to the grand opening
At 8.30 pm, the Ain Dubai official celebration will commence with the inaugural light and drone show
DJ Dany Neville and friends, as well as evening entertainment, will take guests until closing at 10.30 pm
Friday 22nd October
Day two kicks off again with live entertainment and activities free for all to enjoy with 12 food stations and more from 2 pm to 6.30 pm
Starting from 6 pm, Ain Dubai Plaza will host six artists from Flash Entertainment and Virgin Radio Dubai's Regional Artist Spotlight (RAS) initiative until close at 10.30 pm
Light shows will take place on the wheel across the evening at 6.30 pm, 7.30 pm, 8.30 pm, and 9.30 pm
Syrian Singing Sensation Jallal Hammadh Live  
At Old Castello This Weekend: 
Sort your long weekend plans by enjoying fun-filled entertainment nights at Old Castello Jumeirah. This Thursday, popular  Syrian Singer Jallal Hammadh is playing in the house. Old Castello Jumeriah is a popular café and Shisha Lounge with modern Indo Arabic delicacies. The place is known for its entertainment nights throughout the week. This weekend, the stage is all decked up to welcome Jallal Hammadh. When: 21st October, Thursday, 9 pm onwards.
Try A Sizzling Hot Three Course Menu At Yoko Sizzlers: 
The oldest (since 1998) sizzler joint – which whips up 50 plus varieties of sizzlers – has a cracking three-course set menu deal. Starting at AED 85 you'll get anyone sizzler, a soup, anyone dessert and a soft drink. Choose the sizzler of your choice; veg, meat, beef, prawns or chicken.  At Yoko Sizzlers, deep grilled pieces of meat, chicken, fish or vegetable patties are served with french fries, mashed potatoes, mushrooms, tomatoes, carrots and more on a cast iron plate, kept on a wooden base. The word "sizzler" comes from the sizzle that one hears when, after heating the dish under a grill, the choice of in-house secret Yoko Sizzler sauces are poured on, which dribbles on the hot plate and heats up.
Enjoy Three-Day Long Weekend With O'Vada Pao
For AED 3: 
Visit the Gourmet Indian Slider station, O'Pao tucked away in Karama to avail a limited period weekend special offer. Classic O' Vada Pao will be sold at only AED 3 only.  Grab the delicious offer before it's over. *Vada Pao: A deep-fried potato dumpling (Vada) placed inside a bun (Pao) served with two types of Indian spicy chutneys (red & green) & green chilli pepper. 
The whiff of a fresh Mumbai Street Style classic Vada Pao (For only AED 3 ) along with a sip from hot masala chai (For AED 2) promises to make any weekend extra special filled with nostalgia and taste.
Also on Thursday 14th October,  on the occasion of National Dessert Day, treat yourself with a complimentary dessert at a minimum spend of AED 30. 
What: Classic O'Vada Pao For AED 3 only
When: Friday 15th October and Saturday 16th October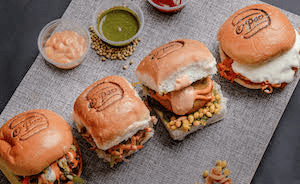 Diwali Bazaar in Jumeirah Lakes Towers: 
Start your Diwali shopping by visiting this cosy Diwali Bazaar taking place at Jumeirah Lakes Towers organised by Khau Galli in collaboration with Indian Expats in Dubai. 
Expect 50 plus brands offering festive clothes, jewellery, decor & gift hampers. There will be a ton of fun activities and delicious street food from the vibrant Indian restaurant in JLT, Khau Gali !!! Some of the participating brands are Fashion Factory, Dipti Creations, Knot Gypsy, Sole Story, Festive Corner and more. 
When: Friday, 22nd and Saturday, 23rd October 
Where: Cluster S, Lake Level JLT
Squid Game Time at Just Vegan Jumeirah: 
Squid Game fever is soaring high at Just Vegan Jumeirah, and not just on Netflix. Just Vegan Jumeirah is delved deep into the Squid Game Challenge as they introduced the latest eatery inspired by the game. Enter the drama of the Dalgona Challenge or Honey Comb Challenge and Marble Game Challenge.
The Game inspired special menu and the full range of game-theme Merchandise is also available. Register to participate and enjoy the Squid Game at Just Vegan Jumeirah. Win a chance to get free meal vouchers or merchandise, or both.
Participants for the Dalgona HoneyComb Cookie Game are required to trace down the shapes without cracking them. You have the choice to select the shapes to participate in the first round. The winners are qualified for the next round of Marble Challenge, and after qualifying it, they stand a chance to play the Squid Game powered by Just Vegan. Just Vegan Jumeirah gives a chance to 456 winners to play a real non-violent version of the Squid Game.
Winners of the first round will get a complimentary dish of their choice from the new Green Light Red Light menu. Winners of the second round will stand a chance to win Squid Game Merchandise. All the final participants will get Hampers and Merchandise.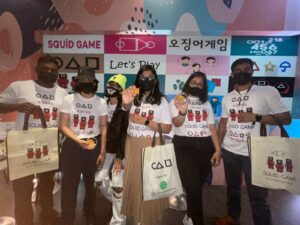 Can you eat a GIANT HOTDOG? Visit Sauce this Saturday: 
SAUCE, located in Al Habtoor City Dubai's newest 1950s-style American diner is hosting their first-ever hotdog eating competition, this Saturday, 23rd October from 1 pm to Midnight. The competition is to finish a hot dog of your choice of meat-  beef/chicken served with Potato roll bun, lettuce, caramelized tomato, pickled cucumber, crispy beef bacon, fried onion, jalapeño, mustard, chilli con Carne with chipotle aioli sauce. Served with fries or house salad.
The giant hotdog can only be eaten by 1 person and they have to finish eating it in under 30 minutes or they have to pay the price of AED 219. The giant hotdog is also served with lemonade, iced tea, soft drinks (Not mandatory to finish).
FOLLOW US ON OUR SOCIALS