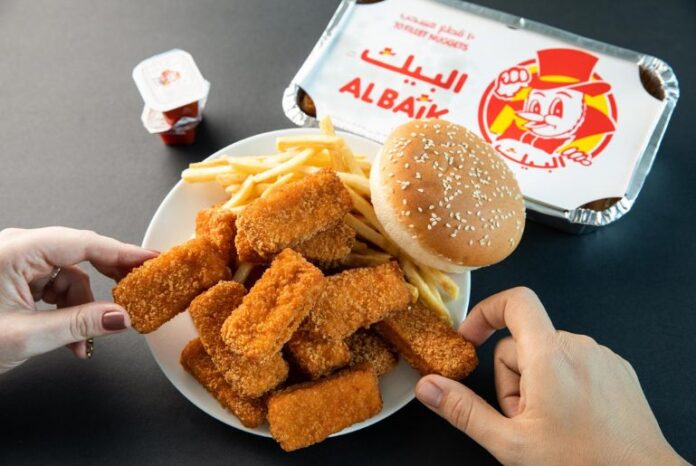 Thousands have been crowding in Dubai and Sharjah's Al Baik branches and seeing the increasing demand they decided to open one in Abu Dhabi.
Abu Dhabi is not only the capital of UAE but also going to be the place for the largest branch in the UAE. Located at Wahda Mall , 9,500 sq ft indeed a large place. Although it is a low-cost fast-food chicken brand, Al Baik has grown to become one of Saudi Arabia's best-known home-grown brands, with a large fan base in the UAE and beyond.
With the same secret recipe, the chain produces piece after piece of exquisite chicken. In Abu Dhabi, Al Baik promises more of the same fried delight.
Al Baik's journey in UAE started from its first branch opening in Dubai Mall , then Expo 2020 , continuing to open in Mall of the Emirates ,earlier this year to massive fanfare. Soon afterwards it opened in Sharjah and Ajman.
Al Baik is keeping the precise debut date as closely guarded as its secret recipe. But shall soon be disclosing the dates.
FOLLOW US ON OUR SOCIALS