Dubai Creek Harbour has introduced a new viewing point for residents and tourists to take in the iconic skyline of the city. The Viewing Point offers a panoramic view of the Dubai Creek and surrounding areas, including the stunning views of Downtown Dubai and the Address Grand twin towers. The best part? It's completely free to visit.
Also read: Free Things To Do In Dubai For Tourists & Locals
Dubai Creek Harbour Viewing Point
Built at a height of 11.65 meters above the water level, the walkway is a 70-meter structure that spans over the Dubai Creek and features a 26-meter cantilever that extends out over the water. The design and construction of the bridge used painted steel, making it an attractive addition to the area.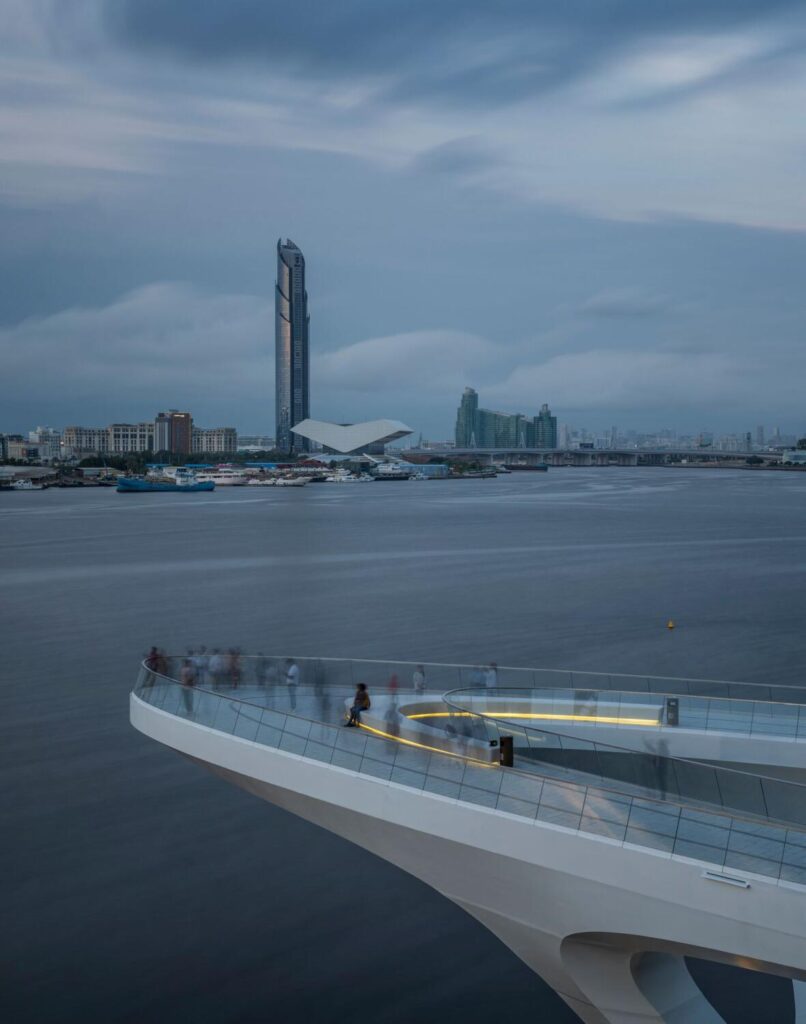 All this technical mumbo-jumbo basically means that you get to absorb the best of Dubai's views, in this absolutely phenomenal weather! A glass of karak, and that's all you need to complete the view.
Also read: Must-Have Apps In Dubai For Tourists & Those Who've Just Moved In To Make Your Life Easier
Located at the end of one of the most popular pedestrian walkways in the area, the Viewing Point is easily accessible and a perfect spot for a leisurely stroll. Visitors can take in the uninterrupted views of Downtown Dubai from across the creek, and enjoy the beautiful landscapes while the weather is still favorable. The Viewing Point is one of the key elements of the Dubai Creek Harbour master plan.