Grabbing a cup of coffee can be a magical experience. Especially now when Dubai is going to have its very own Magic Café!
Aimed at sharing the wonders of magic, illusions and various curiosities with the residents of the UAE and the region, Brown Bear Magic Shop was established as a small online venture in 2020. With the utmost dedication, hard work and a little bit of magic, the small passion driven project kept growing and eventually broke out of the small magic circle of Dubai to the other Emirates and the world.
Mr Dmitry Kostyaev, who is the Founder and General Manager of Brown Bear Magic Café, strived to make every interaction as personalized as possible and there was only so much that could be done through an online medium. So, the largest Online Magic Shop in the Region will be pulling back their curtains and showing us a few ricks right here in Dubai!
Doors are all set to open to the public in September. There's also going to be a grand opening in October and will be featuring Dubai's famous magic act Mind2Mind.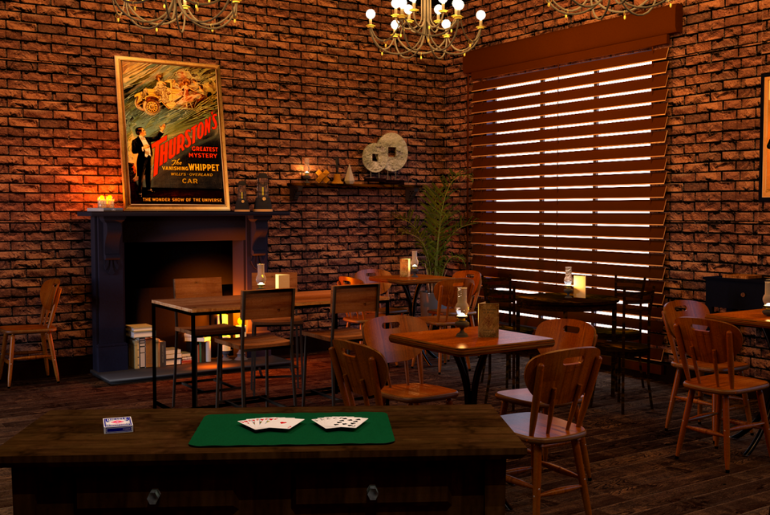 Adhering to the goal of making magic tricks accessible to the masses, the Brown Bear Magic Café will be a cozy place with a snug environment. The welcoming staff will have a few tricks up their sleeves too, so they can both wow customers and teach them a thing or two.
The café will serve up a variety of quick bites such as salads, wraps and sandwiches along with artisan coffee made using beans from local roaster RAW Coffee, along with fresh juices and milkshakes. There will also be mindboggling puzzles and brain teasers on hand to get your brain ticking while you wait for your food.
Address: Shop 18, The Village Mall, Jumeirah Road, Dubai
So get ready to visit this magical land soon and along with getting food, you might learn a trick or two!
FOLLOW US ON OUR SOCIALS