The Integrated Transport Centre (ITC) recently announced the launch of a fully automated driverless minibus in Abu Dhabi, that will coincide with the Formula 1 Abu Dhabi Grand Prix. The bus will halt at nine locations on Yas Island.
Abu Dhabi's Driver Free Minibus
The cool new minibus is operated by Txai, the same guys who are responsible for UAE's first fully driverless taxi service. Here all the details you need to know –
Bus Capacity: 7 people
Stops: It will stop at nine locations on Yas Island, including W Hotel, Yas Waterworld, Yas Marina Circuit and Ferrari World.
Features: Other than being driverless, the bus will also feature LED screens inside each cabin to display a map of the route with stop-off points; and another screen to offer entertainment.
Bus Launch: 19 – 20 November ( to coincide with Grand Prix weekend)
Cost: Free
Also read: 7 Insane Sky-High Adventures In & Around The UAE You Need To Try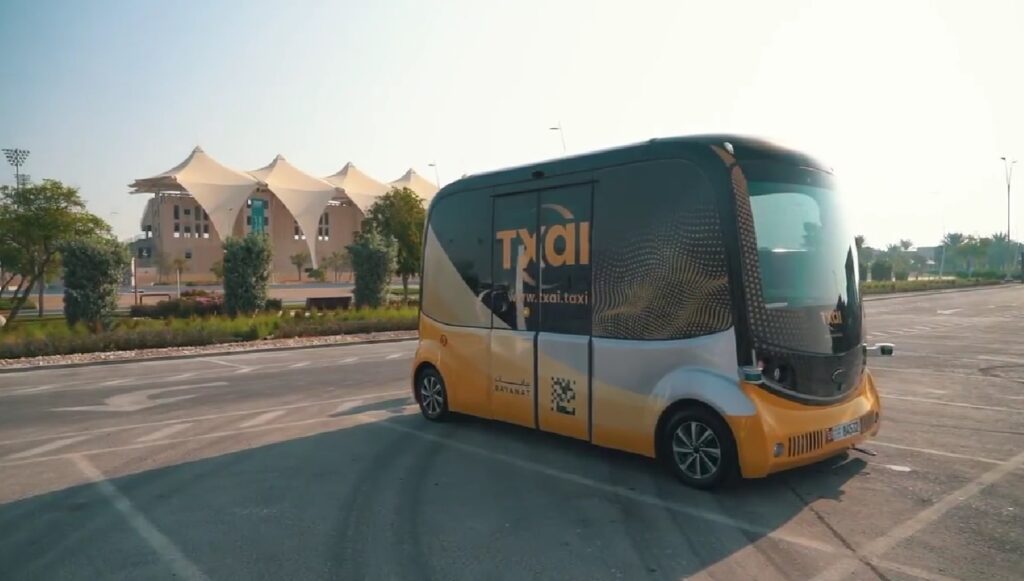 In case you'd like a sneak peak, ahead of the launch date, a model of this minibus is on display at the Government of Abu Dhabi stand at Gitex Global.
Sultan al Menhali, project manager of traffic systems at the Integrated Transport Centre (ITC) said, "We have integrated a lot of digital maps, technologies, radar, LiDER and cameras to make this project a possibility."
To ensure complete safety, Sultan al Menhali said, "The taxis are driverless, but we have a safety officer manning it at all times. In the last year, we have not had a single incident, so we are confident we can seamlessly integrate the buses into the current traffic situation at Yas Island."
Also read: Dubai Among 6 Cities Selected To Host FIFA Fan Festival Events During FIFA World Cup Qatar 2022