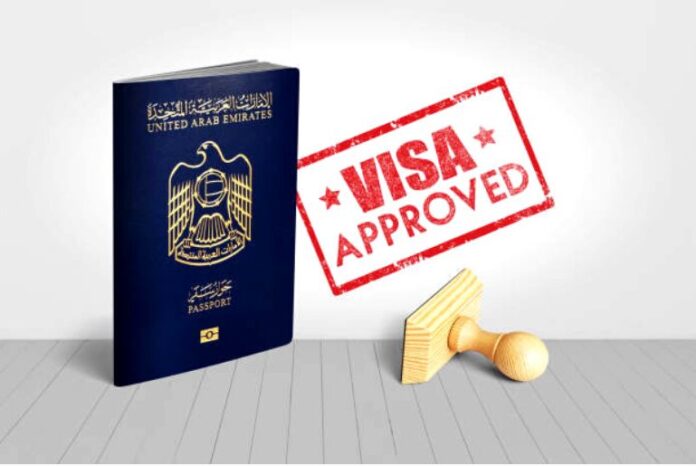 Good news everyone! The Abu Dhabi government has increased the Golden Visa validity from 5 to 10 years, across all categories. In fact, just recently Dubai announced that More Categories Of People Are Now Eligible For Coveted UAE Golden Visa. Who all can qualify for the Abu Dhabi Golden Visa, and what are the new changes implemented? Well, read on to find out!
What Is A Golden Visa?
First, let's start with the basics. The Golden Visa allows you to obtain residency in the UAE. Foreign nationals can live, work, study, and own a business in the region. The visa allows for 100% business ownership and includes multiple entries and a 6-month entry visa, as well as residency permit issuance. In a recent survey conducted, those with a Golden Visa expressed feelings of security and permanency in the UAE.
Also read: Golden Visa Holders In Dubai Can Now Get A Driving License Without Training
Revised Abu Dhabi Golden Visa
The Abu Dhabi government has recently announced that the validity period of Golden visas for all categories has been extended from five to ten years. The Director of Operations at the Abu Dhabi Residents' Office, Mark Dorsey, stated that the Golden visa now offers a wide range of residency options for professionals and researchers in fields such as science and knowledge, including doctors, specialists, scientists, and inventors.
The Golden visa holder can also sponsor their spouse, children, and parents without any age limit. This change is expected to attract more top talent from around the world who wish to live, work and grow in Abu Dhabi for an extended period.
Furthermore, on January 11, the General Directorate of Residency and Foreigners Affairs in Dubai (GDRFA) announced that over 79,000 Golden visas were issued in 2022 across all categories. This highlights the increasing popularity of the Golden visa among investors, entrepreneurs, scholars, students, distinguished alumni, humanitarian pioneers, and front-line heroes.
Also read: UAE Scraps Visit Visa Extension Rules
Abu Dhabi is home to a number of high-growth sectors such as creative industries, research and development, healthcare, agriculture, and financial services, as well as a thriving ecosystem for start-ups. The Abu Dhabi Golden Visa offers long-term residency to investors and innovators, providing them with the opportunity to contribute to the growth and development of these sectors.
Golden visa holders also enjoy exclusive benefits such as a multiple-entry visa for a period of six months to complete the Golden Visa procedures and a renewable residence visa for a period of five or ten years. They also have the freedom to stay outside the UAE for more than six months and are entitled to obtain residence permits for family members, including the husband and children.
Also read: You Can Now Get Your UAE Visa Via A Five-Minute Video Call
Additionally, the maximum number of support service labourers who can be brought to the UAE has been canceled, and family members can stay in the country for the duration of their residency validity, even in the event of the death of the sponsor who held the Golden visa.
Overall, the extension of the validity period of Golden visas in Abu Dhabi to ten years and the wide range of residency options available, make it an attractive option for professionals, researchers, and investors looking to establish a long-term presence in the UAE.