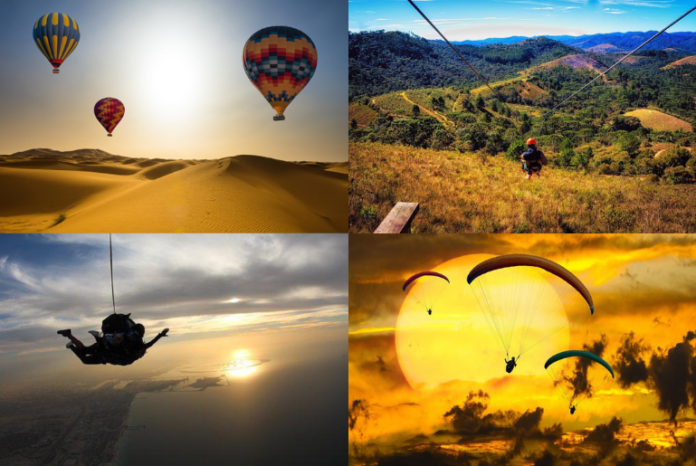 Calling all adventure junkies! Are you excited to experience the crazy adrenaline-fueled adventures in and near your hometown? If so, it's time to do exactly that! From paragliding over a desert to taking on the world's longest zipline, here are 7 insane sky-high adventures in and around the UAE to tick off your bucket list:
1. Dinner in the sky, UAE
You can actually have dinner in the sky – or breakfast and lunch. This floating restaurant is suspended by a crane, 50 meters above the ground! Foodies, would you try this?
Where: Dubai, UAE
2. Paragliding, Qatar
Ever tried out paragliding? This insane sky-high adventure is a must-try experience, and there are actually quite a few great spots in the region to try it out. Snap on your wings, feel the wind caressing your face and soar hundreds of feet above the ground without the need of turbines or an engine. Sign up for paragliding in the desert dunes of Qatar.
Where: All across Qatar
3. Hot air ballooning, Dubai
There are loads of places to try hot air ballooning in the region, but nothing compares to Dubai. People from all over the world travel here just to experience the hot air balloon rides, flying over the city. Just try it out, and you can thank us later.
Where: Dubai, UAE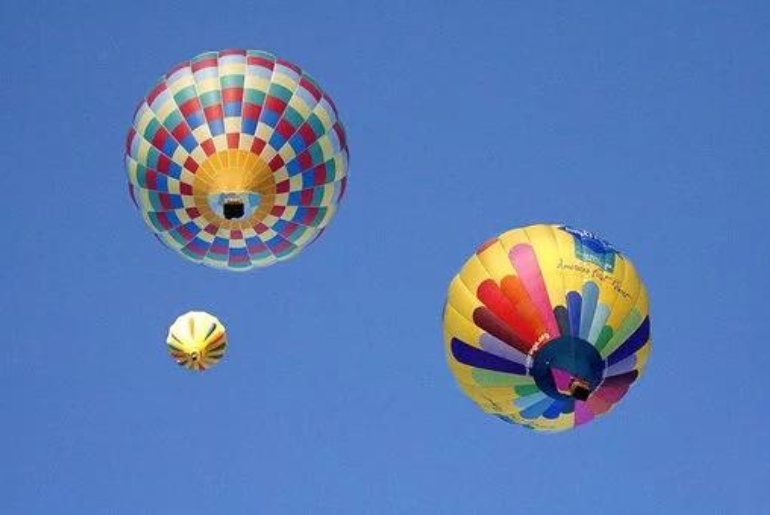 4. Jebel Jais flight, UAE
Did you know that the Middle East is home to the world's longest zipline? And if you're brave enough, you can experience flying across the Jebel Jais mountain in Ras Al Khaimah – the tallest mountain in the UAE! It may sound scary, but it's a once in a lifetime experience.
Where: Ras Al Khaimah, UAE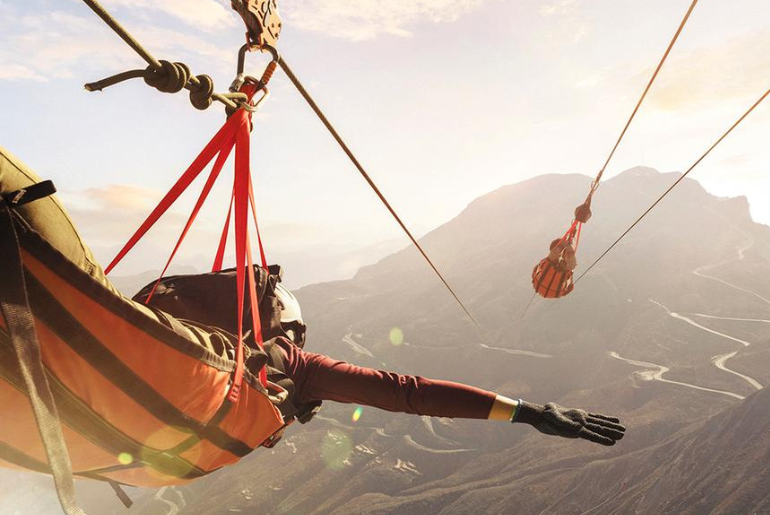 5. Via Ferrata, Oman
The Via Ferrata in Oman is a thrilling cave & climbing adventure at the top of the Jabal Akhdar mountains. That's 6,000 meters above sea level! You'll even have to walk across a wooden sky-bridge hanging over the mountains to get back. This is seriously not something for the faint-hearted! But if you are an adrenaline-junkie, this is sure to tickle your taste-buds.
Where: Jabal Akhdar, Oman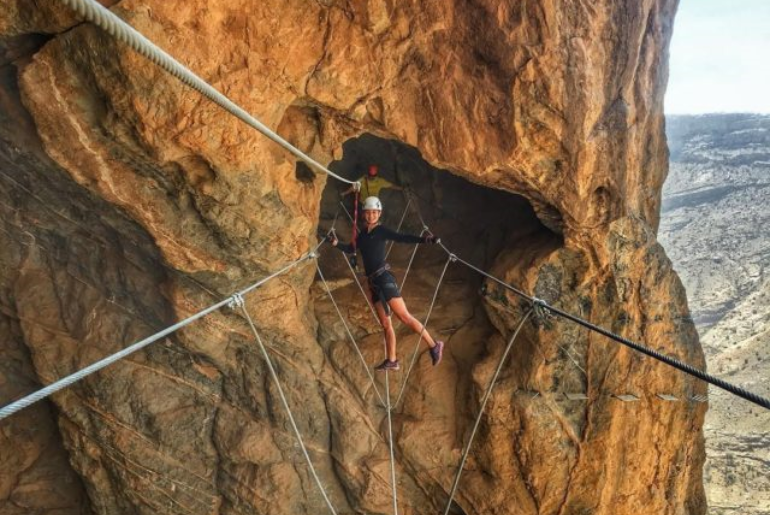 6. Gyrocopter, KSA
Ready to explore Jeddah from the sky? If you haven't been on a gyrocopter yet, you need to tick this adventure off your bucket list. This is seriously not for the faint-hearted. Once you're all buckled up, you'll be flying up and above the Jeddah Corniche, past the Jeddah skyline and back.
Where: Jeddah, Saudi Arabia
7. Skydive Dubai, UAE
Ready to take your adventures to another level? Try jumping off a plane over Dubai's man-made island! Sky diving over Palm Jumeirah is one insane experience that should be on everyone's bucket lists, and is something worth experiencing.
Where: Dubai, UAE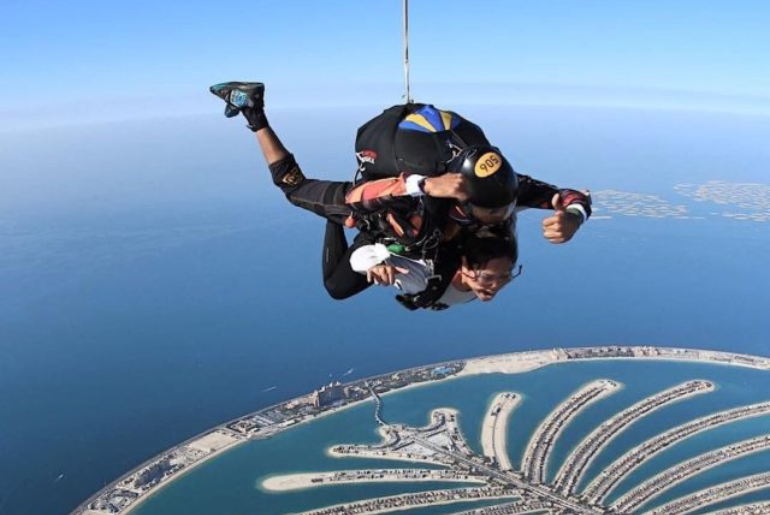 FOLLOW US ON OUR SOCIALS