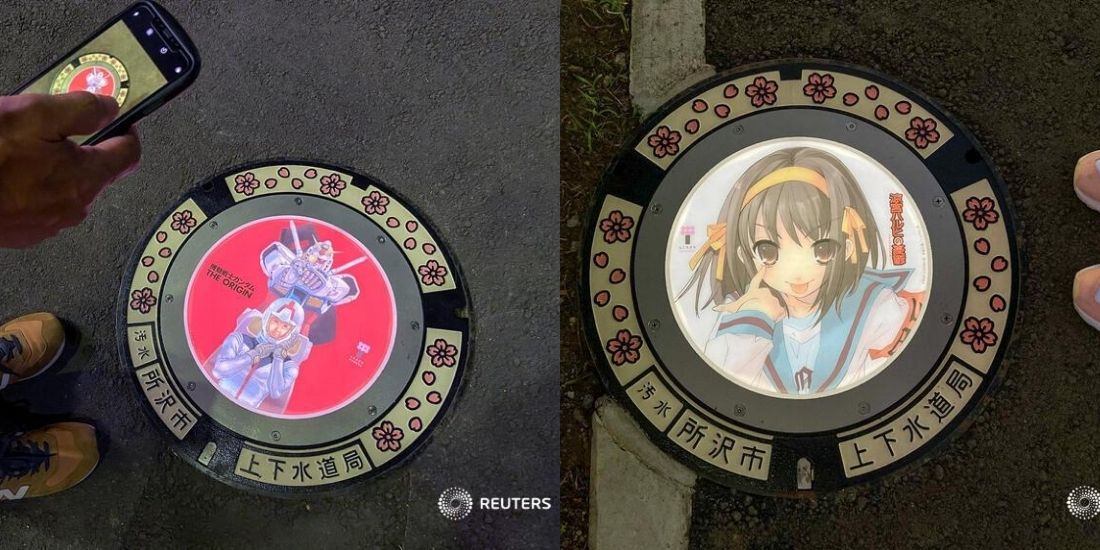 We've all seen street art in various forms so far. Graffiti in the form of lettering or a beautiful artwork by Banksy has never failed to leave us amazed and inspired. Japan took street art to a new level by giving their manholes an anime twist.
Otherwise boring looking manholes, now shine bright in the dark and have become the talk of the town! Japan's city of Tokorozawa, north of Tokyo, has 27 manholes that have wonderful anime on their lids. The anime chosen are characters from popular series such as Gundam and Neon Genesis Evangelion.
These futuristic manholes also glow in the dark, making the commuters feel entertained and helping in the easy passage. They are lit by the solar-generated LED lights. Apparently, the manholes makeover has been carried out to create awareness about an upcoming entertainment complex that shall focus on Japanese popular culture.
With the world full of devastating news from all over, this innovative initiative is a breath of fresh air. Hopefully, other cities around the globe will also get inspired and give their manholes an artistic twist or come up with their own version of making their city look cooler.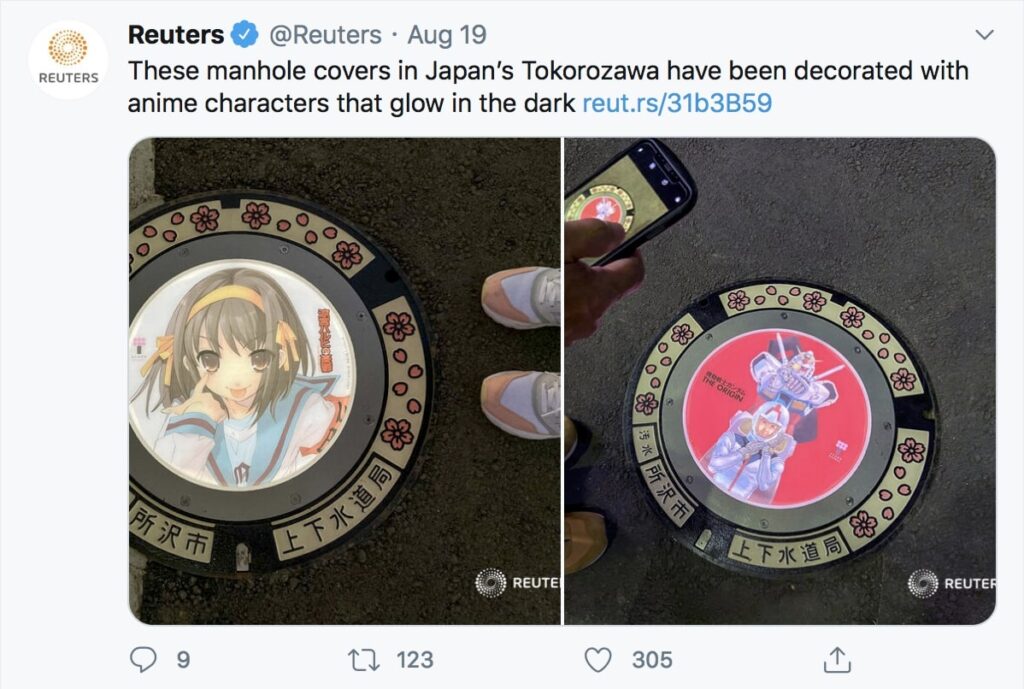 FOLLOW US ON OUR SOCIALS
Facebook | Instagram | Youtube