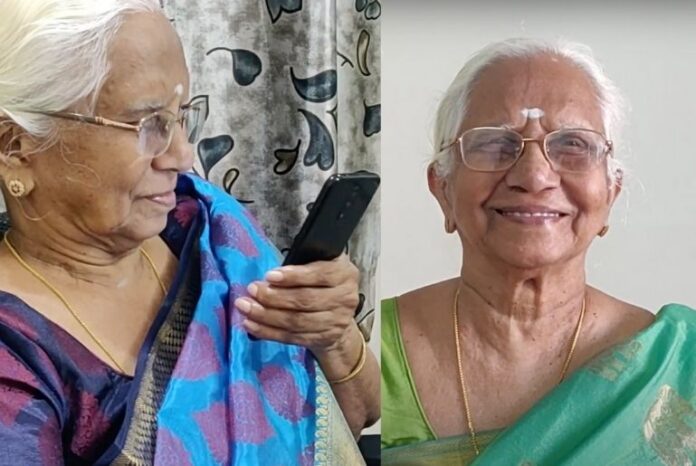 In Japan, a 90-year-old woman Hamako Mori or also known as 'Gamer Grandma' play games like Grand Theft Auto, Call of Duty, Resident Evil and other popular games. She used to post at least four videos in a month while gaming or about gaming. In India, following the same concept, a 85-year-old woman named Shantha Pillai started a Tech channel named 'Techify At 85' with a simple aim, which is to become the oldest technology youtuber.
Her YouTube channel description says, "Hello YouTube! I am Shanta Pillai. I am a 85 years young. I like learning new things and staying updated with everything that I come across. I want to share my experiences and help others believe in themselves. This is my first YouTube review video so please show some love. Btw – I love tech stuff! "
Notice how she said " I am 85 years young", this grandma's determination proves that anyone can be a tech nerd if they want to, age does not matter at all.
She has some really good videos on her channel. Some of which are, one is where she tells us about some WhatsApp tips and tricks, from this video you'll even learn how to read deleted messages! She has done two reviewing videos, one is where she is reviewing a phone which is as small as a credit card, sounds interesting right? In an another video she is reviewing a LCD writing pad.
She has received many positive comments on all her videos! Some of those comments are here: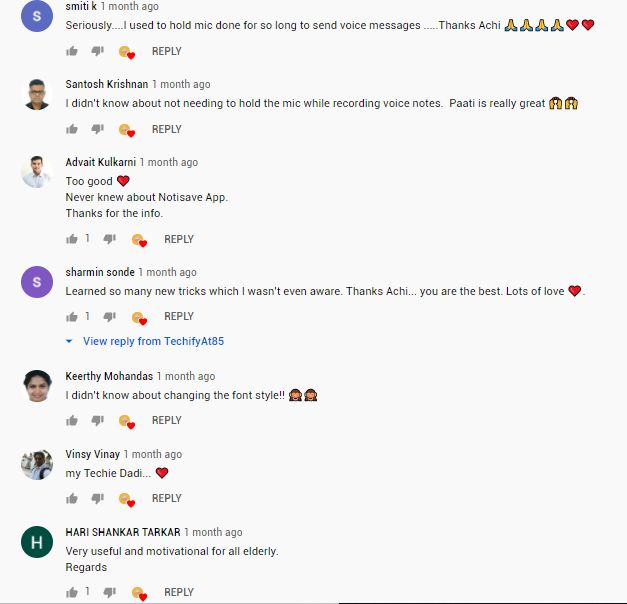 Keep up the good work, Grandma!
FOLLOW US ON OUR SOCIALS 
Facebook | Instagram | Youtube