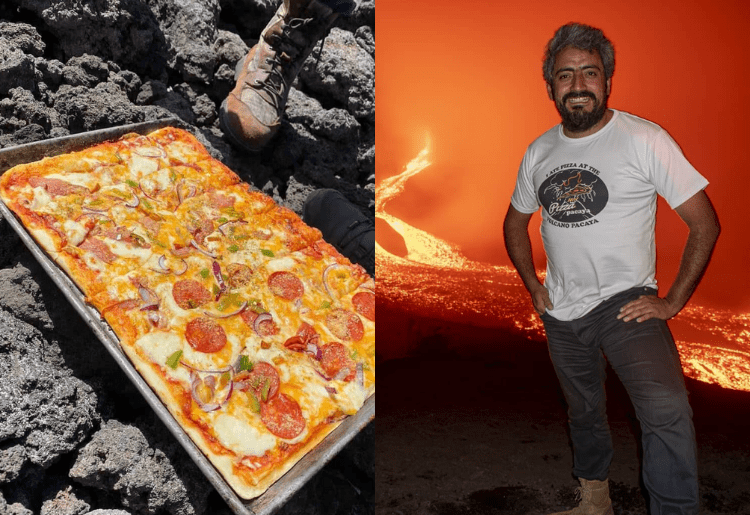 Pacaya Volcano in Guatemala has been erupting since February and an accountant saw this as an opportunity. A 34-year-old accountant named Garcia cooks pizza on the molten lava streams that erupted out of Pacaya. 'Pacaya Pizza' is the name he has given to his volcano lava cooked pizza.
VIDEO: 🇬🇹🌋🍕 In an improvised kitchen among volcanic rocks, David Garcia stretches his dough and selects ingredients for a #pizza destined for a rather unusual oven: a river of lava that flows from the Pacaya #volcano in Guatemala pic.twitter.com/wVmnnl61Ib

— AFP News Agency (@AFP) May 12, 2021
He wears protective clothes while baking the pizza and also uses metal sheets that can stand temperatures up to 1,800 degrees Fahrenheit. Many tourists are attracted by this and just come to watch Garcia bake pizza. Garcia told news agency AFP: "I put it in a hot cave that was approximately 800 degrees and it came out in 14 minutes." Further, he added this pizza tasted extremely delicious as it came out of the volcano.
FOLLOW US ON OUR SOCIALS