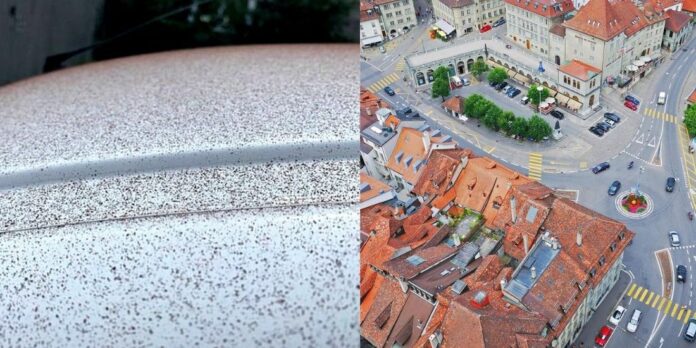 A town called Olten, between Zurich & Basel, woke up to 'chocolate snow' following a minor defect in the cooling ventilation at a Lindt and Sprungli factory. Due to the strong gusts of wind, it seemed like it was snowing chocolate while the area surrounding the factory was covered in cocoa dust.
Residents were obviously very pleasantly surprised with people tweeting "Chocolate snowflakes falling from the sky, dreams do come true!"
Lindt and Sprüngli issued a statement that the chocolate was harmless to people and the environment, and it has offered to pay for any cleanup costs. They also added that the ventilation system has now been repaired, and chocolate production has continued as normal.
FOLLOW US ON OUR SOCIALS
Facebook | Instagram | Youtube