Every parent in the world loves their children so much that they don't want them to fall in any trouble. And especially when it comes to their love life. While some parents are very relaxed with their kids and some parents who are protective of the same. But then we have the super cool parents who support and let their kids learn from their own mistakes.
Similarly, on Twitter, we found one of the coolest stepdads on this planet. His son had got his girlfriend for an overnight but he was in trouble, as everyone in the house especially his mom was up. While the son was planning on how to sneak out her girlfriend, this cool stepdad live-tweeted the entire situation that was going in the house. The entire twitter thread is no less than any suspense tv drama series which is quite entertaining and keeps you on hold till the end. This thread got so famous on twitter that it instantly got hits and has almost 100k retweets.
FYI the son had no idea about this. Here's the thread below hope you enjoy it
Instantly he got hits and people asked for updates
It doesn't end there, the dad spots something and shares that as well.
A few moments later
While people ask him to help out his stepson, the dad has a savage response on the same.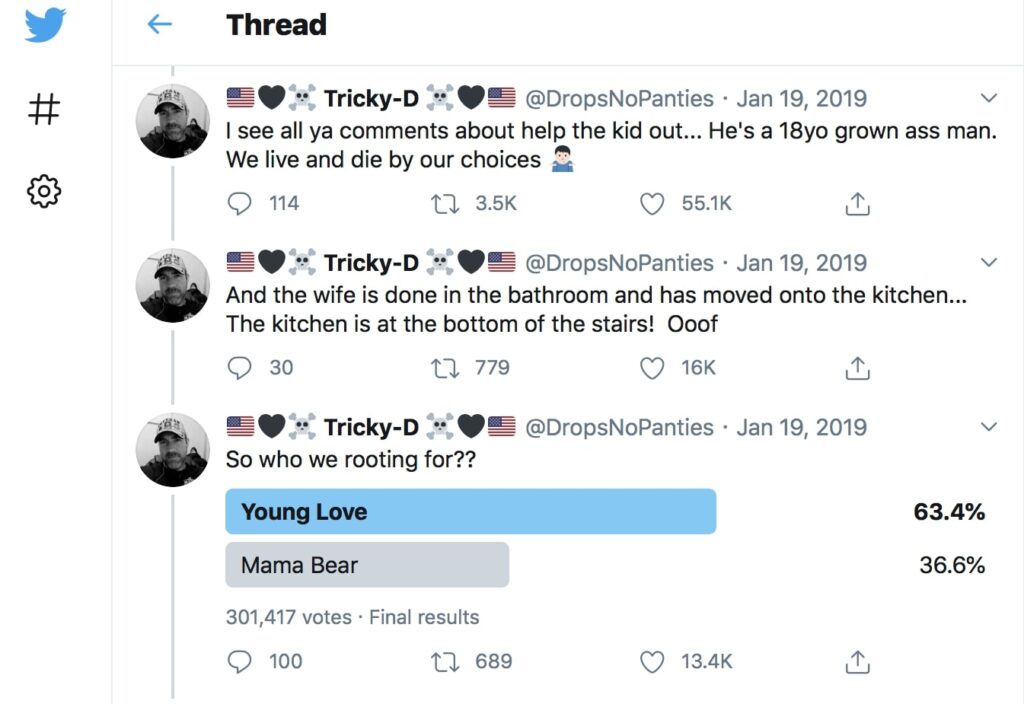 He then hopes his wife sticks to her daily routine
He then spots who the girl is and freaks out
This how it ended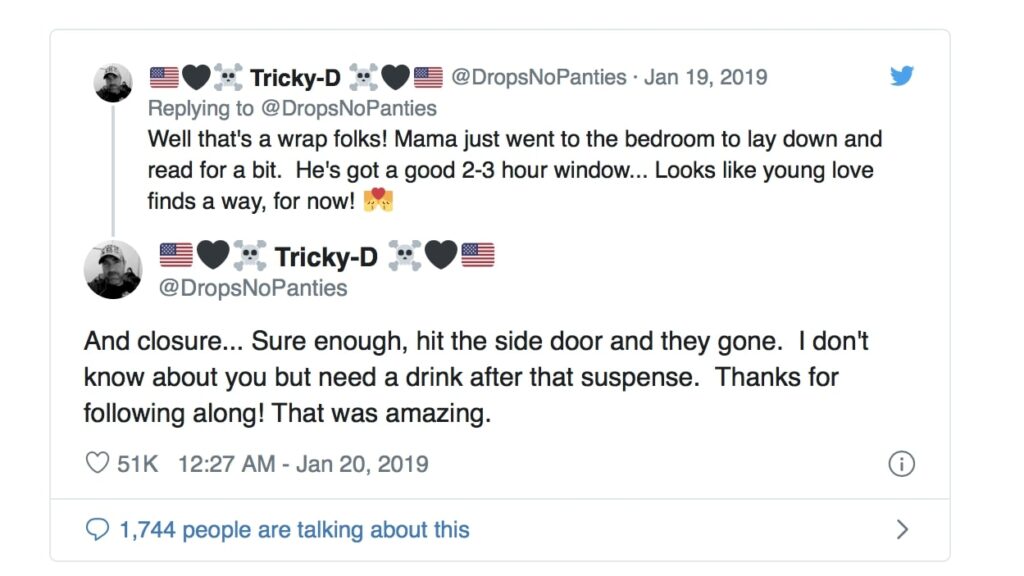 We truly need to applaud for this amazing stepdad to be so supportive for his son and this fun drama original twitter series.
FOLLOW US ON OUR SOCIALS
Facebook | Instagram | Youtube