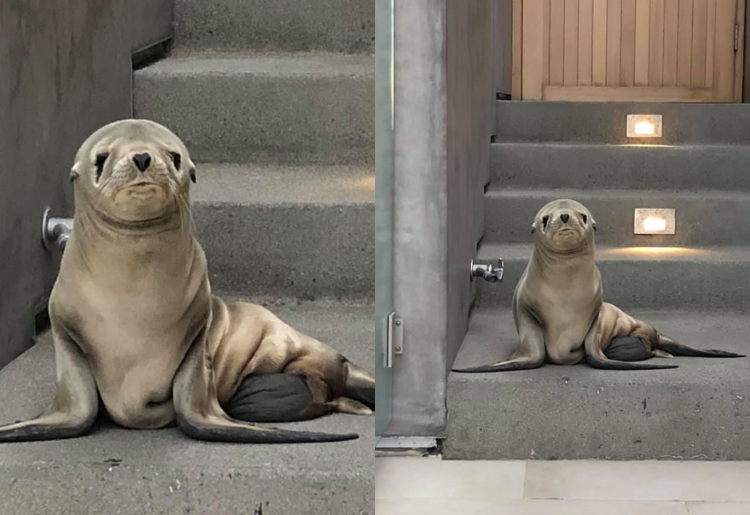 During the lockdown, many places reported that they can see animals out of their natural habitats, like on the roads and highways. Animals truly enjoyed all the space the had when humans were locked inside. In the same way, a 6 month old sea lion pup still misses the time when it could freely roam about, this time it was found on the doorstep of a house in California. The Manhattan Beach Police Department claimed that the pup went out for a little stroll and ended up on the The Strand area of the city.
"We are a beach city and sometimes we get visitors from the ocean," the department said in a Facebook post.
The Manhattan Beach Police Department contacted and told everything to the Marine Mammal Care Center in San Pedro, and they in turn sent personnel help and brought back the pup back to their care center.
The care center said the pup was malnourished and was put on an intravenous line and given food. They said the pup will be nursed back to health and personnel will ensure the animal knows how to catch its own fish before being released back into the wild.
FOLLOW US ON OUR SOCIALS 
Facebook | Instagram | Youtube