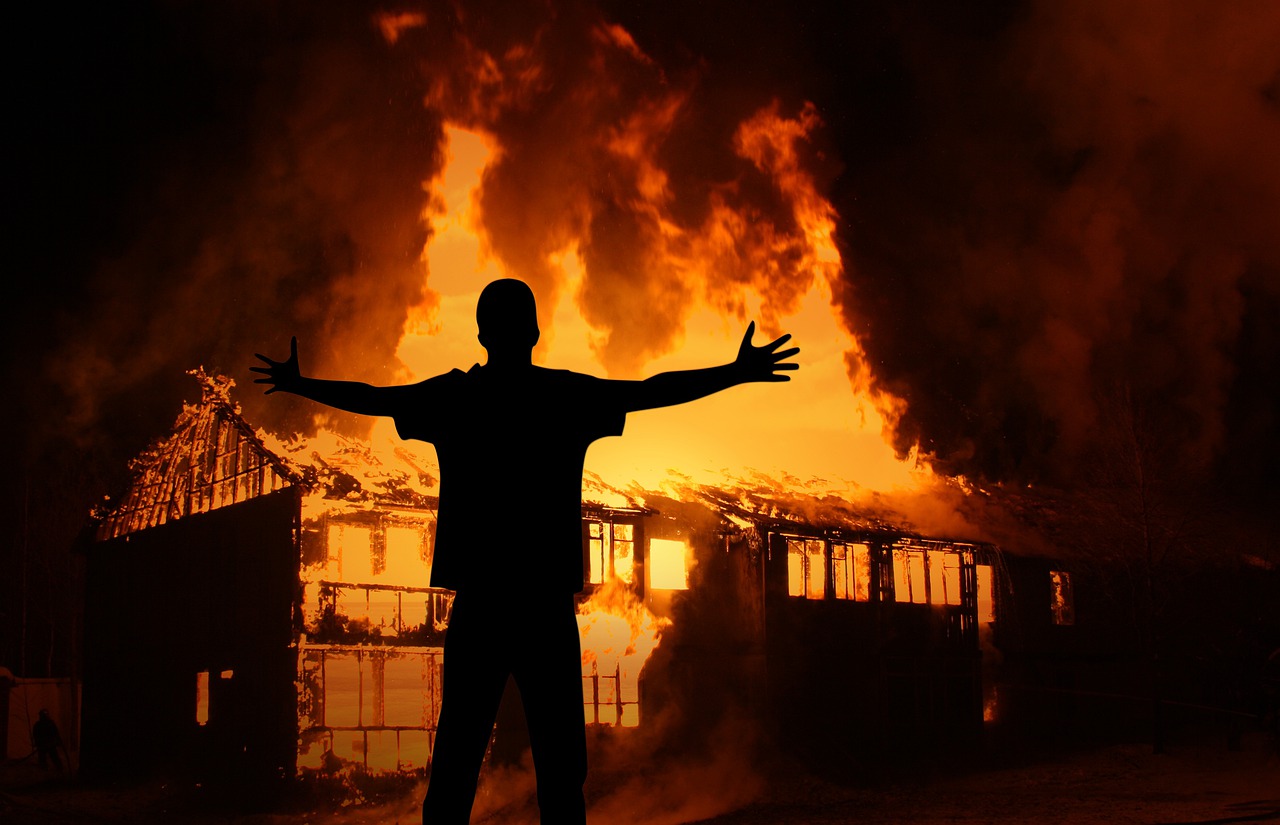 This year is full of bizarre things, from the coronavirus to diamond-studded face shields. People might think that festivals would be a time of fun and calmness, wait till you hear what happened in a neighbourhood in California.
A couple in California, Travis and Carmen Long living in Riverside California, started their 'Pirates of Caribbean" themed Halloween decoration three years ago. The Longs started their decorations just with some skeletons and other theme-related things, while they kept on making additions every year. This year they decided to think outside the box. This year they added an inferno in their windows from the corner of the street, the house appears to be having fire, smoke and explosions.
SCARY-GOOD DECORATIONS: One family's 'Pirates of the Caribbean'-themed Halloween decorations are SO lifelike, passers-by are calling 911! pic.twitter.com/RJKaKPvos0

— ABC World News Now (@abcWNN) October 13, 2020
Riverside fire department sent a fire engine to make sure that the Long's house is actually not on fire because five neighbours called 911. The neighbourhood around the Long's house literally calls it 'the house that everybody thinks is on fire but actually is not'. If you look at the house from a distance you can see flames that are touching the sky along with some smoke. So one can really not blame an onlooker to call 911.
Riverside fire department and the firefighters congratulated the Long's on their accuracy and décor. Due to all this publicity, now as many as 400 people come to watch Long's house every day.
People who have seen the house say that if you ever get the chance to pass through it you will see massive flames rise behind the first-floor windows and a lot of smoke moving across the lawn area. Along with all this, you will witness pirate canon decks and skeletons in front of the house. Some people say it literally looks like a scene from a movie.
Carmen Long in an interview said that it was all her husband's doing and the rest of the people in the house are just to help him hold something so that he can set it.
FOLLOW US ON OUR SOCIALS
Facebook | Instagram | Youtube