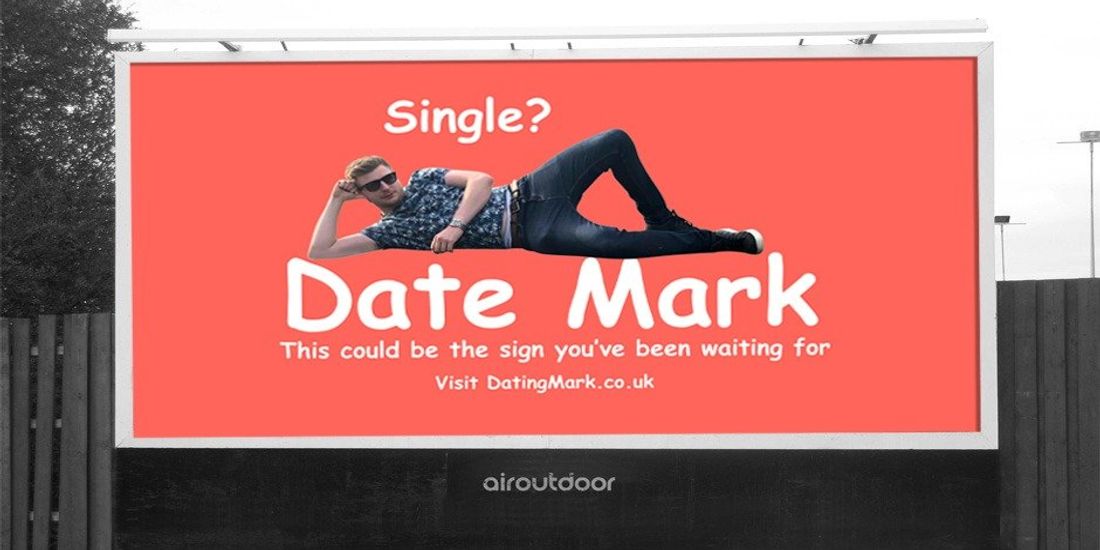 When dating apps don't work for you what do you do? You would ask your friends to set you up on dates or look around for potential dates while you go for parties right. But this lad from the UK named Mark Rofe who lives in Sheffield took his search for the perfect date a notch higher. Its something that you and I cannot even think about. Mark Rofe took to his twitter and announced that he has purchased a billboard to advertise that he is looking for a date. Yes, this is no joke, don't believe us? Look at the tweet below.
The billboard read "Single? DATE MARK, This could be the sign you are waiting for"
If you think that's it then wait, Mark has also come up with a website called datingmark.com were you could send in your application for a date and all the information about his life including the number of girls he has kissed, yes you read that right. O n the website Mark describes himself as an extremely handsome and modest 30-year-old living in Sheffield, Who works in marketing. He also mentioned that he has only kissed three girls so far. According to the website he has so far got 2363 applications for people who would like to date him. He has also mentioned his facts and stats on the website.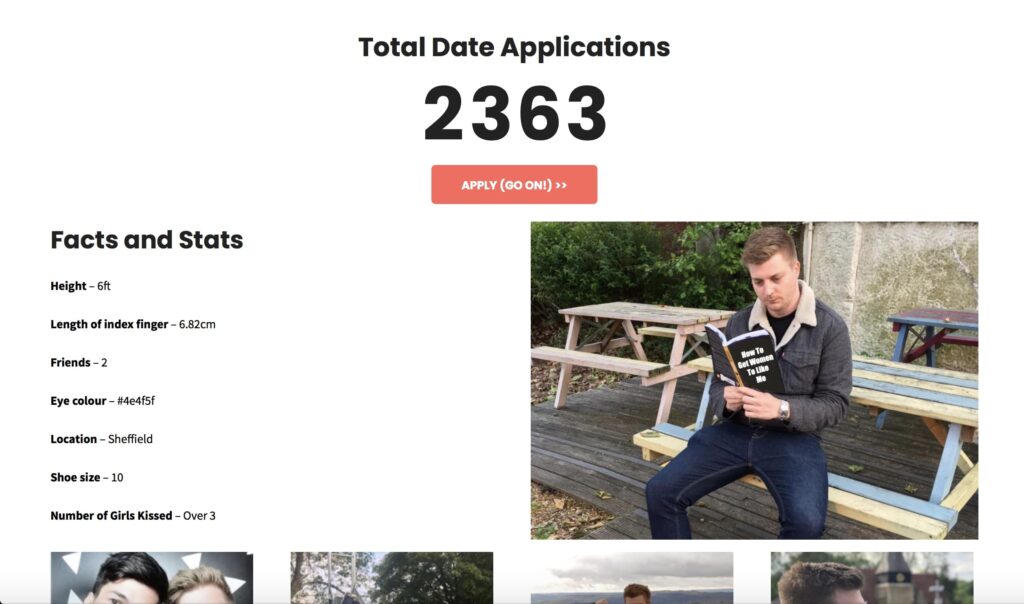 Mark has also mentioned that if you aren't interested in dating him then you could at least help him fundraise so he can get more billboards across the city or perhaps country :P. Also if you are looking to date him then let us save you time and click here to apply.
We wish Mark truly finds someone soon
FOLLOW US ON OUR SOCIALS
Facebook | Instagram | Youtube