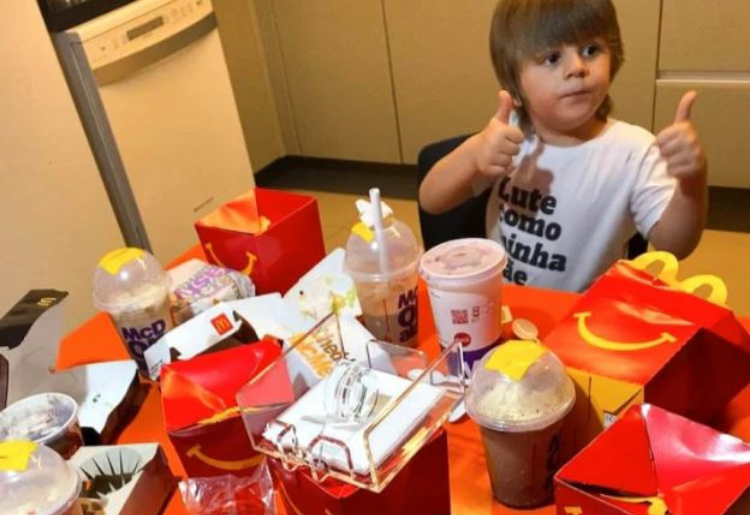 Kids these days are much better than adults when it comes to technology. Kids learn to browse through YouTube before the learn the English alphabet. But wait till you here what a 4 year old boy in Brazil did.
A 4 year old boy named Tom in Brazil, ordered a full McDonald's menu which cost his mom about 400 Brazilian Reals which is equivalent to AED 273. The kid's mom, Raissa Andrade, 32, said that her kid used to see her make calls to the delivery guys during the pandemic and he decided to copy her.
Raissa said that she headed home after a doctor's appointment and then went in for a shower. At that exact moment, Tom sneaked her phone and ordered a complete meal consisting of multiple burgers, fries, chicken nuggets, juices, drinks, ice cream, happy meals and milkshakes. Tom used voice commands to confirm the order and he even got the address correct!
Raissa shared all this on her Instagram while claiming that she enjoyed the feast as well. "I could only laugh. I spent more than two hours laughing at this story," she said. But Tom was not impressed with the order since McDonald's forgot to deliver his favourite yellow minion toy and his apple pie too. Well if you have a child at your home then be careful because you don't know what they might order!
FOLLOW US ON OUR SOCIALS 
Facebook | Instagram | Youtube